The pros, the cons, costs, accessibility, drawbacks and going head-to-head.
"I come from a large family with seven brothers and four sisters. Growing up, the constant competition amongst us fueled my fighting spirit. We used to battle it out over games, and with just one or two PCs available, we'd fiercely compete for our turn to play. It was a constant struggle to claim what we desired," reveals Topson, the renowned pro-gamer and Twitch streamer.
Having emerged as a two-time International champion, Topson's prowess in playing Dota contributed to the rise of PC games, surpassing console games in popularity during its heyday.
If you find yourself torn between PC gaming and console gaming, several critical factors warrant consideration: cost, performance, and game selection. Are you drawn to the idea of building a gaming PC to maximize your gaming experience during practice hours? If so, PC gaming might be your forte. On the other hand, if you're open to incorporating hand exercises to warm up and strengthen your hands for gaming sessions, console gaming might suit your preferences.
In this article, we delve into the pros and cons of PC gaming versus console gaming, enabling you to make an informed decision based on your unique needs and desires. Whether you seek the flexibility of a gaming PC or the convenience of a console, we've got you covered. Discover the gaming world that aligns perfectly with your gaming goals and discover the path to an exhilarating gaming experience tailored just for you.
Since its inception in the 1970s, PC gaming has emerged as a dominant force in the gaming world, boasting numerous advantages over console gaming.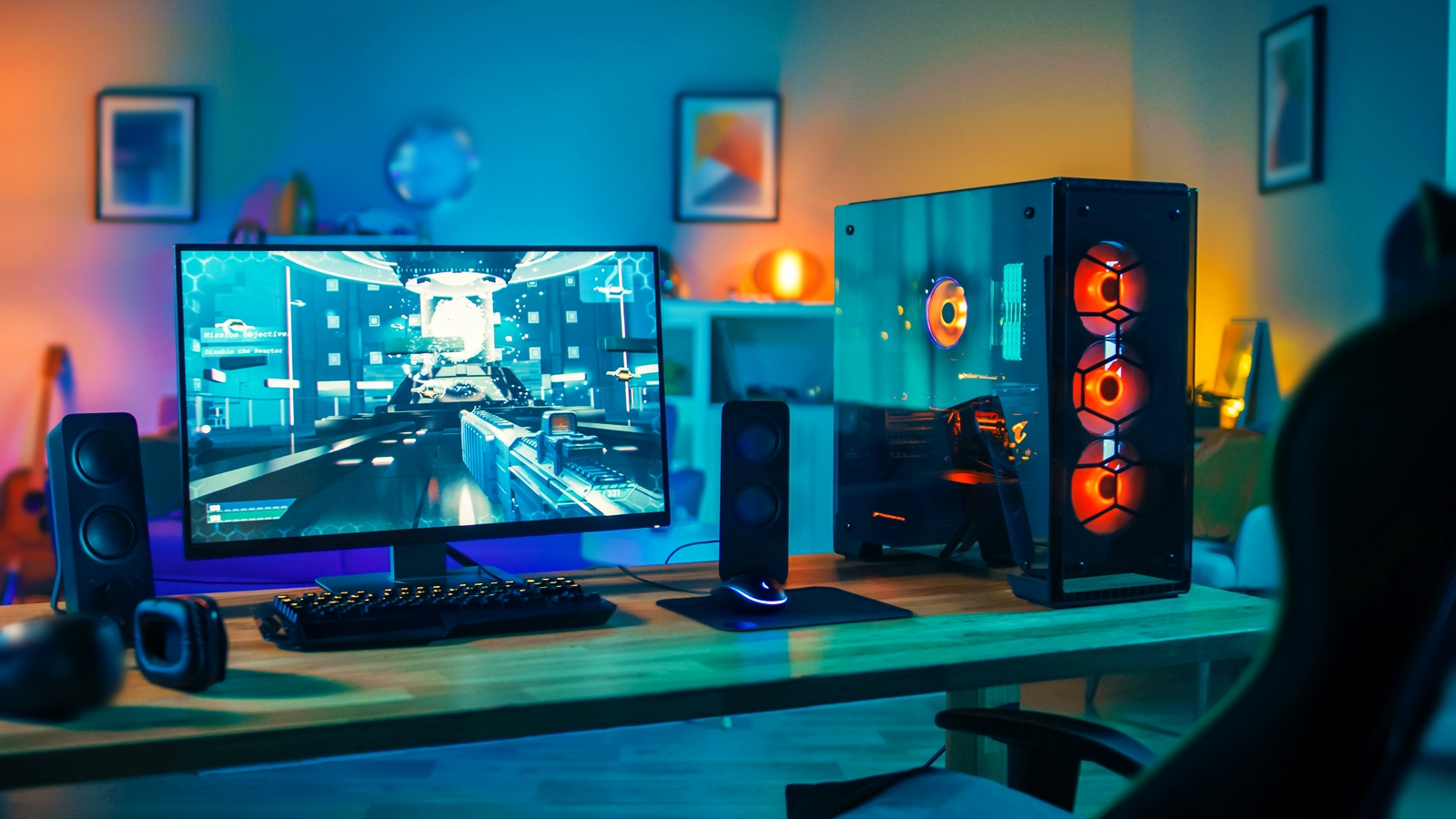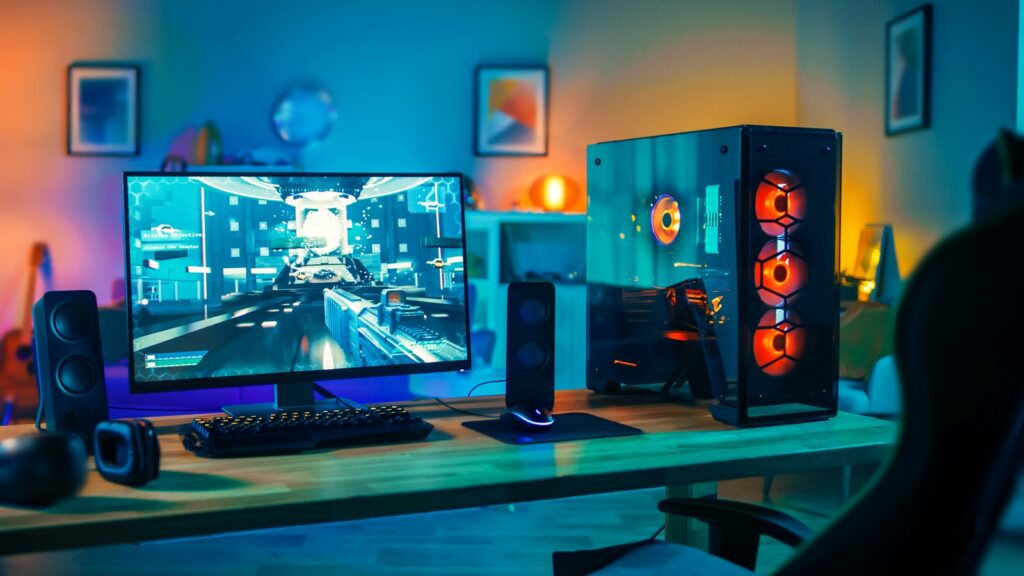 PC Gaming's Triumph Over Consoles
The superiority of PC gaming comes to the forefront, boasting numerous advantages over console gaming. With modern games running on high-end PCs, gamers revel in better graphics and performance, featuring higher resolutions and frame rates, leading to a clearer picture and faster load times. The impeccable hardware in computers provides an immersive and visually stunning gaming experience, thanks to optimization tailored for PCs.
One of the most significant perks of PC gaming lies in its ability to customize hardware. Gamers are presented with a vast array of customizable components, ranging from graphics cards and computer processors to storage options. This empowering freedom allows PC enthusiasts to build a gaming system precisely tailored to their unique needs, and the icing on the cake is the flexibility for future upgrades.
Embrace the Diverse Gaming Galaxy: PCs Unlock a Vast Range of Games
PC gaming unveils a trove of gaming wonders, including access to a wider range of games. The allure lies in the exclusive titles specifically designed for computers, granting PC gamers the privilege of enjoying classic computer games through ingenious backwards compatibility. While console gamers may miss out on these gems, PC enthusiasts bask in the delight of experiencing a broader spectrum of gaming masterpieces.
Countering the Hype: PC Gaming's Disadvantages
Sticker Shock: The price tag for building a high-end gaming PC can leave your wallet gasping. With costs ranging up to $1,200, PC gaming significantly outweighs the upfront expense of purchasing a console like the Xbox Series X, retailing at $499. Furthermore, the need for periodic hardware upgrades adds to the financial strain over time.
Technical Savvy Required: Diving into PC gaming demands a certain level of technical expertise to optimize the gaming experience. Gamers must navigate the complexities of adjusting graphics settings and troubleshooting technical issues. While online educational resources attempt to ease the learning curve, it can still prove challenging for those less tech-savvy.
Console gaming, a seasoned contender since the '70s, brings forth an array of compelling benefits that outshine PC gaming. Key advantages include: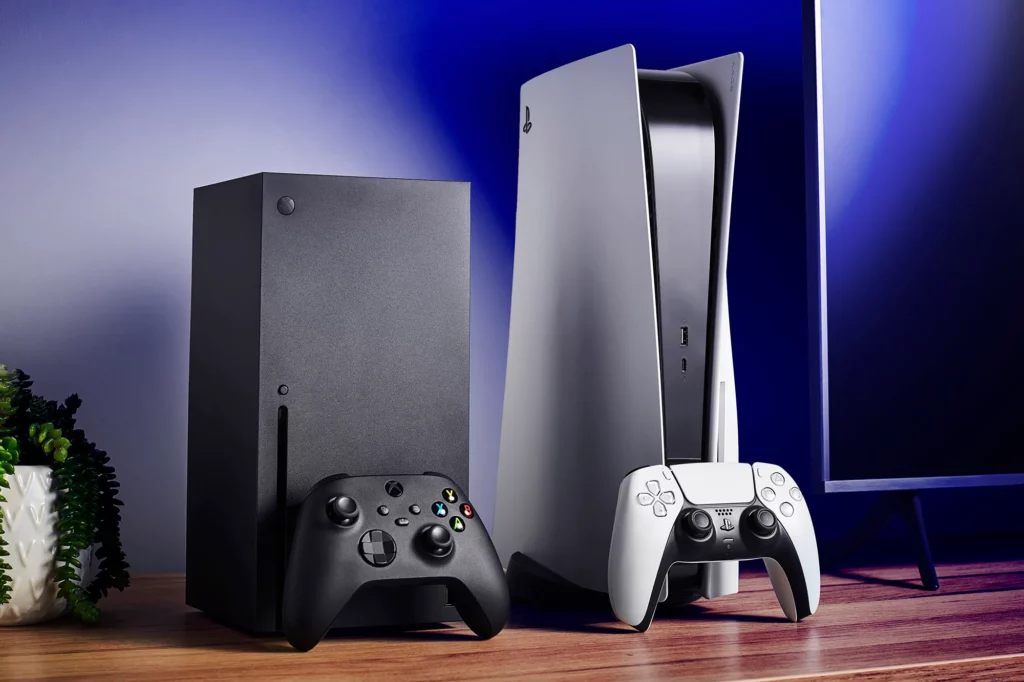 the Appeal of Console Gaming: A Triumphant Trifecta of Advantages
Wallet-Friendly Delight: Embrace the joys of budget-conscious gaming as consoles, priced at $500 or less, offer an affordable alternative to their high-end PC counterparts, which can set you back anywhere from $800 to $1,200+. Beginners and seasoned gamers alike find solace in the cost-effectiveness of console gaming.

Seamlessness Personified: Enjoy gaming at its simplest and most straightforward. Console games are crafted for plug-and-play convenience, allowing gamers to effortlessly connect their console to the TV and dive straight into immersive gameplay. No complex configurations or technical hurdles – just pure gaming bliss!
Exclusive Gems to Cherish: Console gaming unveils an exclusive realm of titles that remain beyond the reach of PCs. From beloved console exclusives like God of War Ragnarok to an unparalleled array of PlayStation series games, console gamers revel in a treasure trove of unique and unforgettable gaming experiences.
With lower costs, seamless setups, and an exclusive collection of titles, console gaming stands tall as an enticing and accessible world of gaming delight for enthusiasts across the gaming spectrum.


The Disadvantages of Console Gaming
Possible Downsides of Console Gaming May Consist of:
Constrained Hardware Customization: Console gamers are bound by the hardware that comes integrated with the device, encompassing pre-established graphic capabilities, system-specific controllers, and HDMI cable compatibility. The prospect of hardware upgrades is typically unavailable.
Subpar Graphics and Performance: Consoles prioritize affordability and accessibility, catering to a broad audience, which might result in limitations on rendering games at the highest resolutions or frame rates achievable on high-end gaming PCs.
An ultimate Showdown: PC Gaming vs. Console Gaming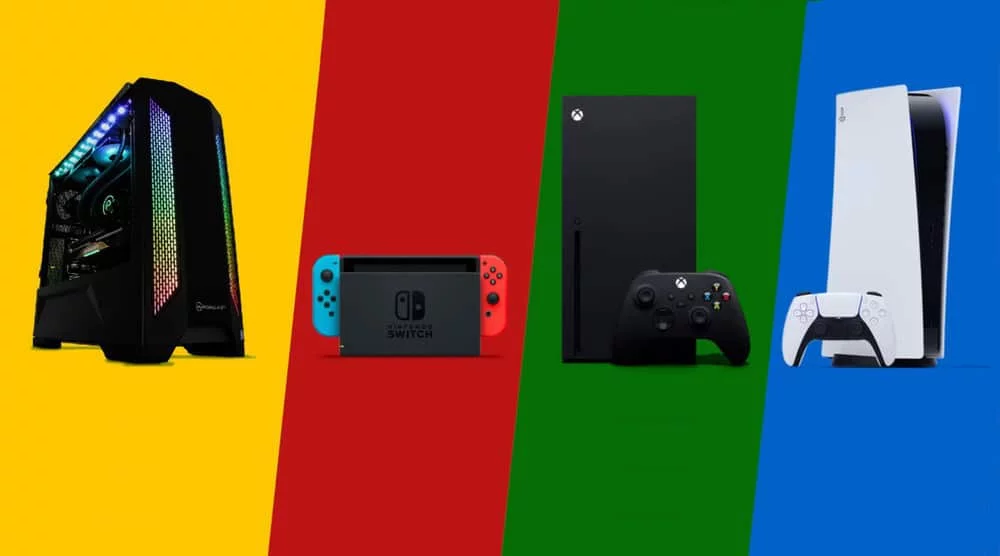 Amidst the Diverse Gaming Landscape:
Unraveling the Charms of PC Gaming and Console Gaming
Within the vast expanse of gaming, PC gaming and console gaming emerge as distinct realms, each boasting a host of exclusive perks and drawbacks. These gaming platforms attract varied types of gamers, drawn by the allure of aligning their gaming pursuits with their distinctive personality traits, interests, and preferences. The gaming universe thrives on the dynamic interplay between these platforms, as players embark on immersive journeys guided by the platform that resonates most harmoniously with their individual gaming inclinations.
A Clash of Titans: A Comprehensive Comparison of Graphics, Performance, Cost, and Gaming Experience between the Two Options
Graphics : High-End Gaming PCs Reign Supreme, but Console Graphics Steadily Evolve and Impress with Every Generation.
Performance : High-Powered PCs Flex Their Muscles with Superior Hardware, Delivering High Frame Rates and Swift Load Times, While Consoles Embrace Standardization for a Seamless Gaming Experience Tailored to Mass-Produced Hardware.
Cost :Counting the Coins: PC Gaming's Cost Complexity vs. Console Gaming's Affordable All-Inclusive Experience

The financial landscape of gaming presents a stark contrast between PC gaming and console gaming, with setup and ongoing costs tipping the scales in favor of the latter. Building a high-end gaming PC can put a considerable dent in your wallet, making console gaming the more budget-friendly choice. Industry giants like Sony and Microsoft spearhead the console gaming realm, offering games at generally more affordable prices. With an all-in-one gaming experience, console gaming provides a straightforward and seamless journey for enthusiasts. Even beloved franchises like Assassin's Creed beckon at a more pocket-friendly one-time or monthly fee, further enhancing the appeal of console gaming for budget-conscious gamers.
Gaming experience

:

The Gaming Galaxy Unveiled: PC Gaming's Diverse Universe vs. PS5 and Xbox Series Gaming's Exclusive Odyssey.

PC gaming takes the spotlight, showcasing a vast array of games, ranging from beloved classics like Nintendo's Zelda series to enticing PC exclusives. The gaming horizon knows no bounds as PC gamers relish in a diverse and extensive library of titles.

In the realm of PS5 and Xbox Series gaming, a seamless and accessible gaming experience awaits, enriched by an exclusive collection of titles not available on PC. With captivating gems like Forza Horizon 4 and Red Dead Redemption 2, console gaming embarks on an exclusive odyssey, drawing gamers into a world of unparalleled experiences.
Specific games or genres

:

Matching Games to Platforms: Tailoring the Experience for Optimal Enjoyment

The gaming landscape is a realm of delightful diversity, where some games or genres find their perfect home on specific platforms. First-person shooters like Call of Duty Modern Warfare 2 and strategy games thrive in the precision of PC's mouse and keyboard controls, offering an unparalleled gaming experience. On the other hand, console-exclusive gems like Super Smash Bros offer a unique and irreplaceable player experience that remains exclusive to consoles. The beauty lies in finding the perfect harmony between games and platforms, ensuring gamers relish every moment of their gaming escapades.
Within the realm of gaming, PC gaming and console gaming present their unique sets of advantages and disadvantages. Our counsel is to discern your gaming aspirations, align with titles that ignite your passion or spark competitiveness, and thus discover the gaming experience that resonates most with you.
Whichever path you tread, we've got your back with cognitive enhancements to elevate your gaming performance. Moreover, our meticulously curated PC gaming gift guide will be your trusted ally, steering you towards the essential gaming gear required to embark on an extraordinary gaming odyssey, including premium graphics cards, mice, and keyboards. Arm yourself with the ultimate tools to unlock boundless gaming delights.