Revolutionizing the Gaming and Tech Landscape: Intel's Highly Anticipated LGA 1851 Socket Reveals Ingenious Engineering Marvels and Future-Proof Performance! Delve into the Excitement Unveiled by Igor's Lab, as Intel Prepares to Redefine Powerhouse Platforms with a 151-Pin Punch and PCIe 5.0 Dominance, Poised to Ignite the Next Generation of CPUs and GPU Power. Brace for the Unveiling of Arrow Lake's Trusty Companion as Uncertainties and Triumphs Await on the Horizon of Cutting-Edge Innovation!
Intel's LGA 1851 Socket: A Game-Changer in the Making
A glimpse into the imminent revolution replacing LGA 1700. Embrace the Future
Intel's highly anticipated LGA 1851 socket is poised to revolutionize the landscape, replacing its predecessor, the LGA 1700, as the powerhouse platform for both Alder and Raptor Lake. Buckle up as we delve into the juicy details freshly unveiled by the hardware testing site Igor's Lab, shedding light on the engineering marvels of this cutting-edge socket.
The launch alongside the all-new 800-series chipset set for 2024
The countdown has begun, and LGA 1851 is slated to hit the market side by side with the dazzling 800-series chipset in 2024, provided Intel stays on track with its execution timeline. Sporting an identical form factor to the previous incarnation, LGA 1851 may seem indistinguishable to the naked eye, but don't be fooled! It boasts an impressive 151 additional contact pins, which is sure to pack a punch.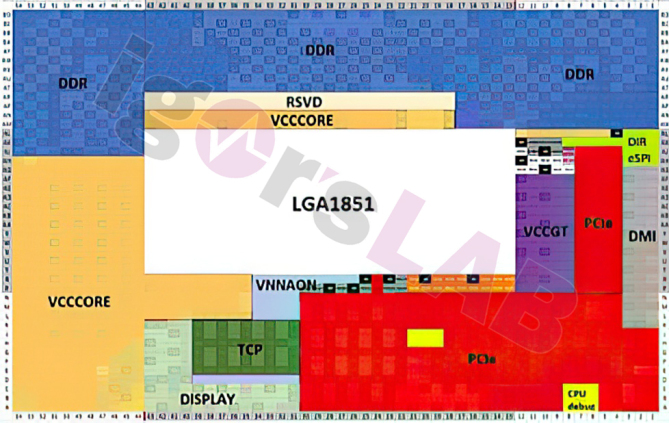 Identical in appearance but packing 151 additional contact pins
Now, let's talk performance. Intel is pulling out all the stops to catapult its platform into the modern era, paving the way for the future by making it fully compatible with PCIe 5.0 devices. This strategic move serves as a formidable preemptive strike, positioning Intel to go toe-to-toe with its rival AMD, who's already ahead of the game with its current AM5 socket. The existing LGA 1700 platform may be no slouch, but its PCIe 4.0 x4 connection for SSDs seems rather dated compared to the PCIe 5.0 extravaganza offered by the competition.
Unleashing the Data Beast: PCIe 5.0 Dominance
But fear not, fellow tech enthusiasts, Intel has a plan up its sleeve to silence the naysayers. Behold! LGA 1851 boasts a dedicated PCIe 5.0 x4 connection for an M.2 SSD, complemented by a PCIe 4.0 x4 interface for a secondary drive. The result? Blazing-fast data transfers and a future-proof setup that'll leave you grinning from ear to ear.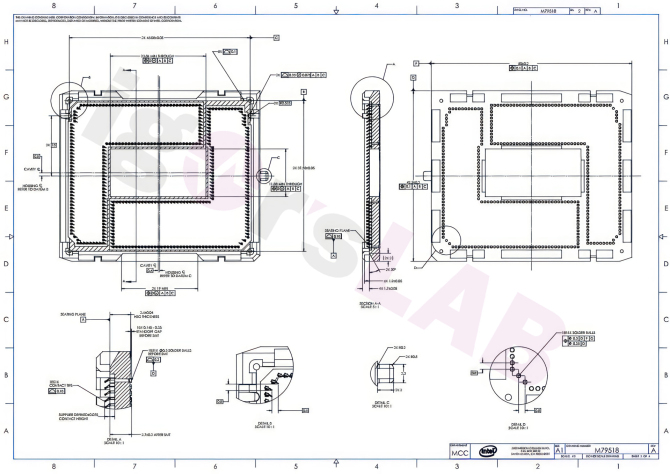 Intel's strategic move to compete with AMD's AM5 socket
Of course, our attention wouldn't be complete without a nod to the GPU front. Intel is pulling out all the stops, endowing LGA 1851 with a full PCIe 5.0 x16 interface. This major upgrade trumps its PCIe 4.0 predecessor, aligning Intel with AMD's AM5 offerings. Picture yourself harnessing the full potential of next-gen graphics cards as Nvidia and AMD gear up to launch their next architectural masterpieces. Exciting times lie ahead!
Powering the Future: DDR5 Memory and Beyond
Hold on tight; there's more! LGA 1851 marches to the beat of DDR5 memory, akin to AMD's cutting-edge platform. While the innovation is undoubtedly worth celebrating, our eagle-eyed scrutiny uncovers a bump in the road. Intel is tweaking the CPU's mounting mechanism, jacking up the necessary dynamic pressure from 489.5 N to a formidable 923 N. This indicates that existing coolers might require an overhaul to tackle the increased pressure head-on. Will cooler manufacturers rise to the occasion and provide the necessary updates? Only time will reveal the answer to this burning question.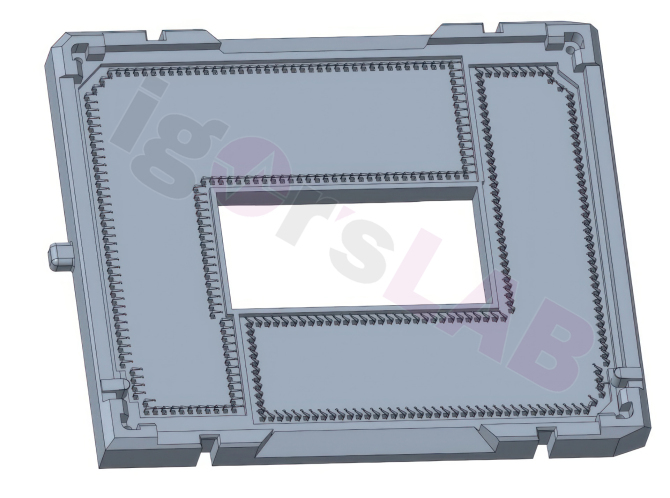 Expectations and uncertainties for Intel's 15th Generation CPUs
Unveiling the engineering intricacies of the new socket, the excitement surges. Arrow Lake, the 15th Generation CPU lineup, is set to roll out in 2024, with LGA 1851 poised to be its trusty companion. But as with all cutting-edge ventures, uncertainties linger. One prominent query looms large – has Intel quashed the haunting specter of socket warping, previously seen in Alder and Raptor Lake platforms? The company remained tight-lipped on the issue, yet "contact frames" were developed to replace the loading mechanism, hinting at some remedial action.
Socket Wars: Intel's Quest for Perfection
With LGA 1851 on the horizon, the tech and gaming realms are abuzz with anticipation. Intel's bid for dominance marches onward, and we're eager to witness the unfolding drama.