Exciting news for all gamers out there, as PlayStation unveils the project Q as a trio of game-changing devices that promise to revolutionize your gaming experience. Let's dive into the details of these upcoming releases:
-the PlayStation Portal remote player.
-the Pulse Explore wireless earbuds.
-and the recently unveiled Pulse Elite wireless headset.
Not only do we have a breakdown of the products and their prices, but we also got our hands on these cutting-edge gadgets for an exclusive test drive. Get ready for a whole new way to enjoy your favorite PlayStation 5 games!
Introducing PlayStation Portal: A Game-Changer for Gaming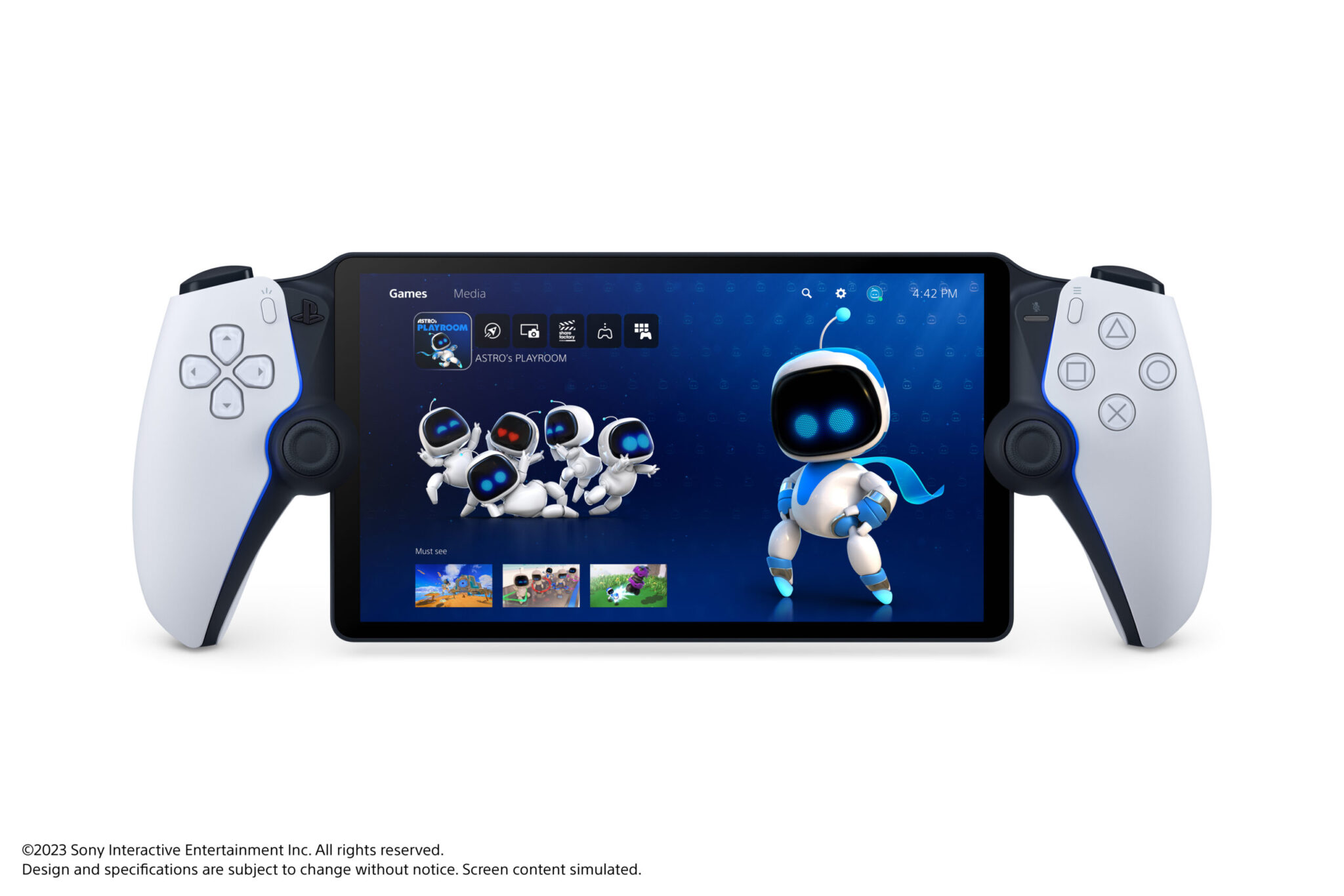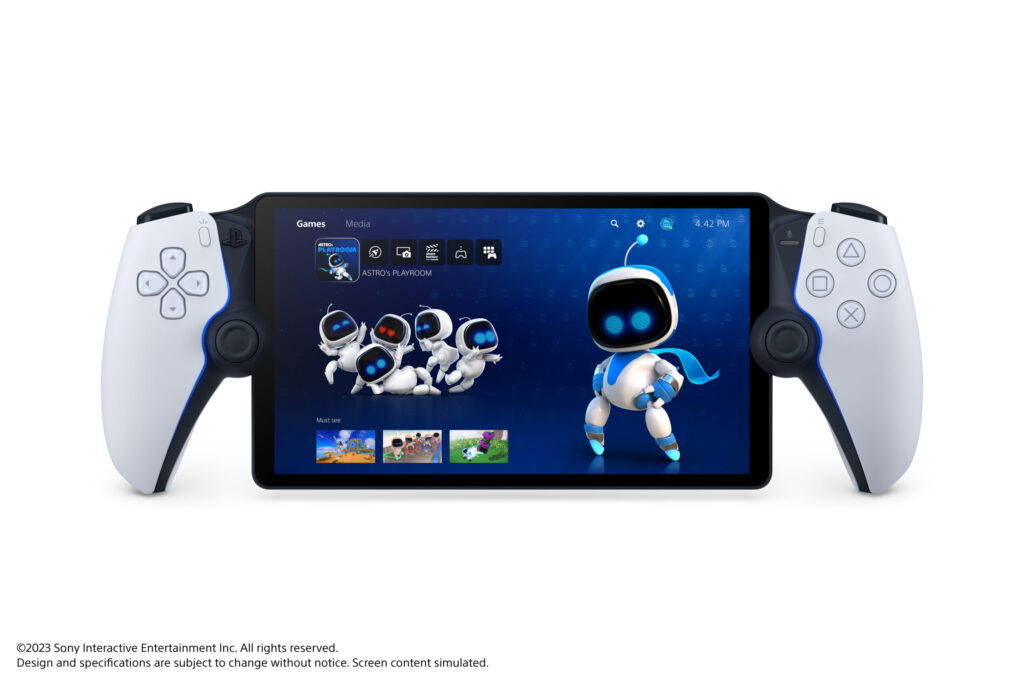 Previously known as Project Q, the PlayStation Portal remote player opens up a world of possibilities for gamers seeking fresh ways to enjoy their PS5 library. Imagine the convenience of a DualSense wireless controller combined with a high-definition LCD display at the center – that's what the PlayStation Portal brings to the table.
The Familiar DualSense Experience
The PlayStation Portal remote player spares no effort in delivering the authentic DualSense controller experience. From the tactile texture of the sticks to the responsive triggers, it all feels like second nature. Whether you're exploring sandy beaches in Astro Bot's Playroom or springing into action in Returnal, the haptic feedback and adaptive trigger tension seamlessly translate to the PlayStation Portal.
With an impressive 8-inch LCD 1080p display running at 60hz for up to 60fps gaming, the PlayStation Portal ensures your games look stunningly clear. During our hands-on session, iconic titles like Astro Bot's Playroom, God of War Ragnarök, and Returnal came to life with vivid clarity. The screen size also makes UI and menu text easily readable without straining your eyes.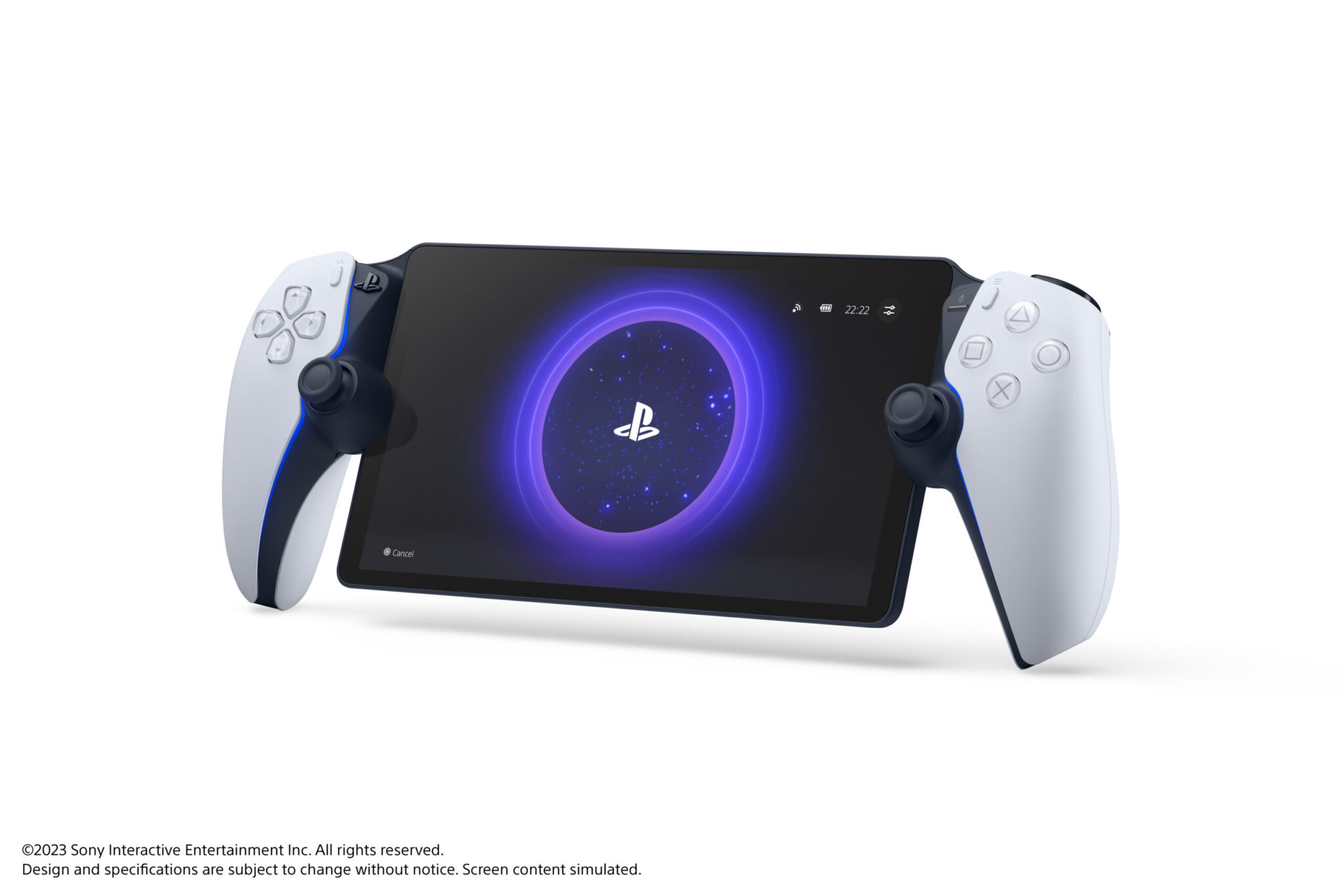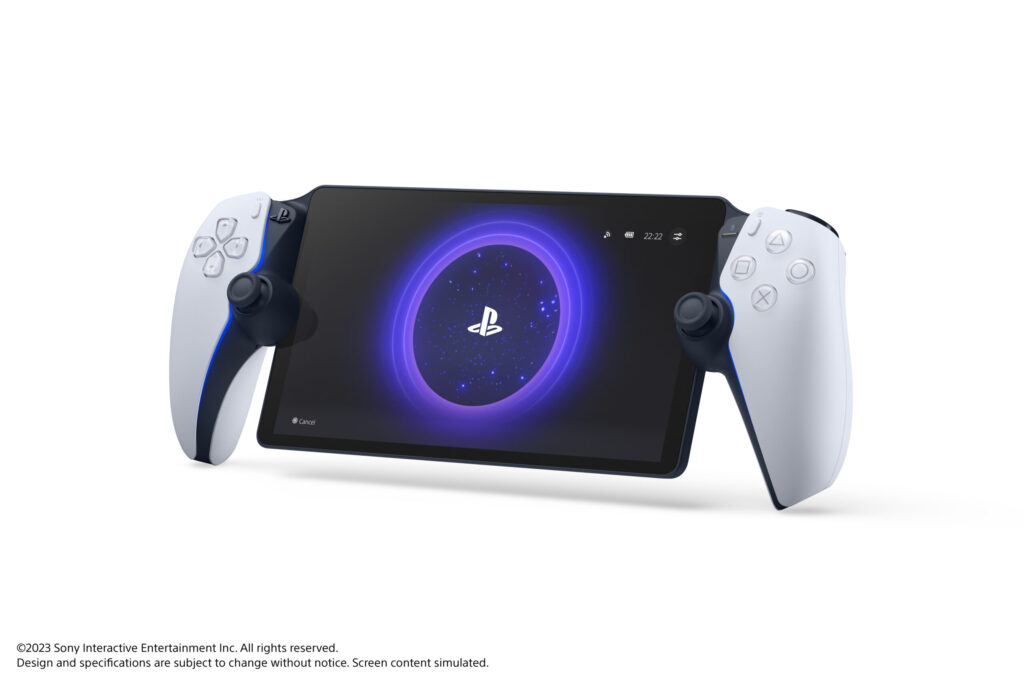 Seamless Touch Interaction
Replacing the traditional DualSense touchpad, the PlayStation Portal's touchscreen touchpad allows for intuitive touch interactions. Swiping up on the touch-responsive areas mirrors the touchpad's functionality, making it a seamless transition. Whether it's zipping up a suit in Astro Bot's Playroom or other in-game actions, the touchscreen enhances immersion.
During our demo, the PlayStation Portal's responsiveness and smooth gameplay impressed us right from the start. Precision platforming, precise aiming, and navigating the PS5's menus felt as intuitive as ever. It's like having the power of the PS5 at your fingertips on an 8-inch display.
The PlayStation Portal maintains the core DualSense buttons' layout, with a few additions. Volume controls, power buttons, and the PlayStation Link button enhance functionality. And don't worry, your favorite wired headphones can be connected through the 3.5mm jack at the bottom of the device.
Enhance Your Audio Experience with Pulse Explore and Pulse Elite
The realm of gaming audio is about to witness a transformation with two new devices: the Pulse Explore wireless earbuds and the Pulse Elite wireless headset.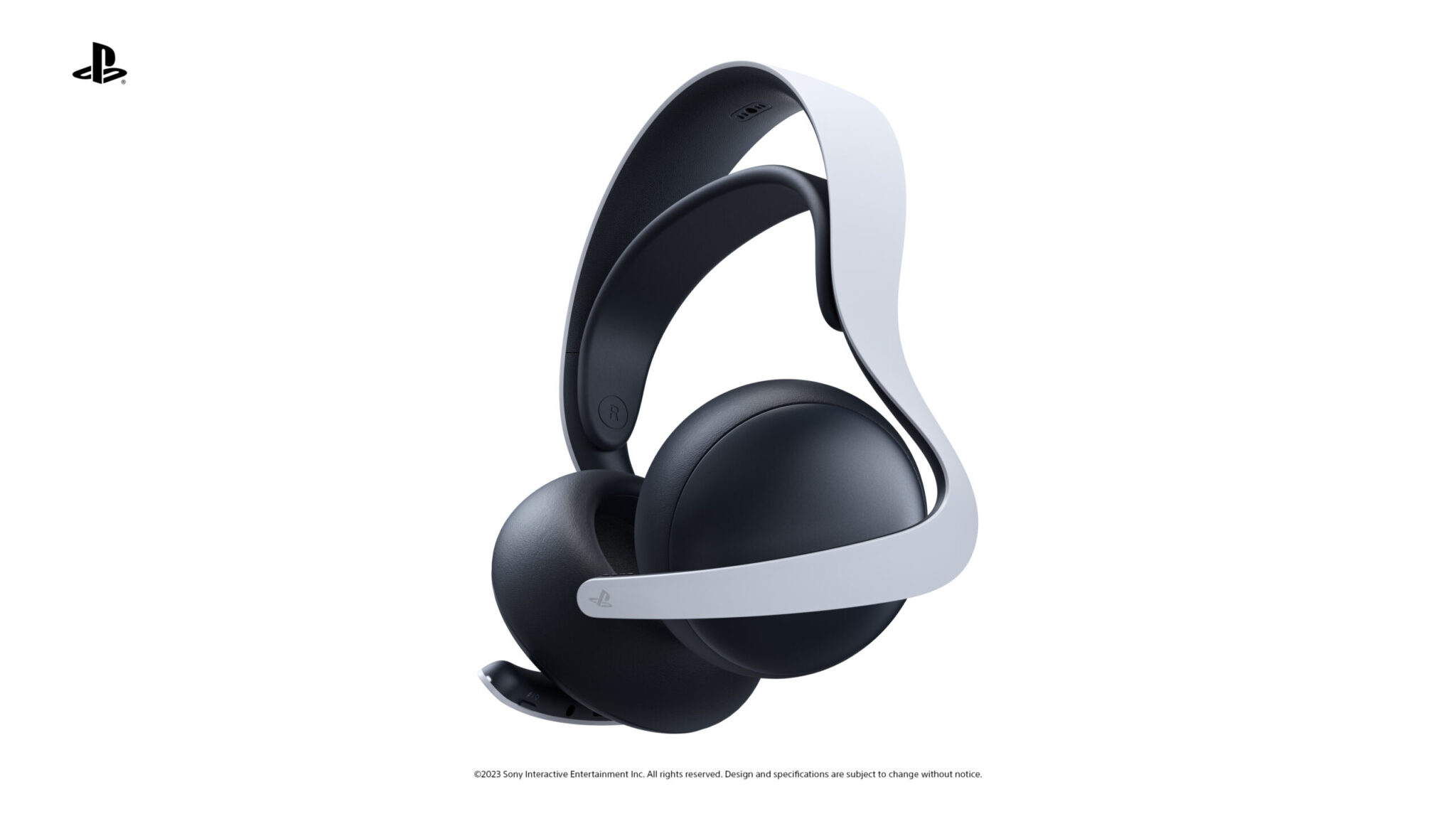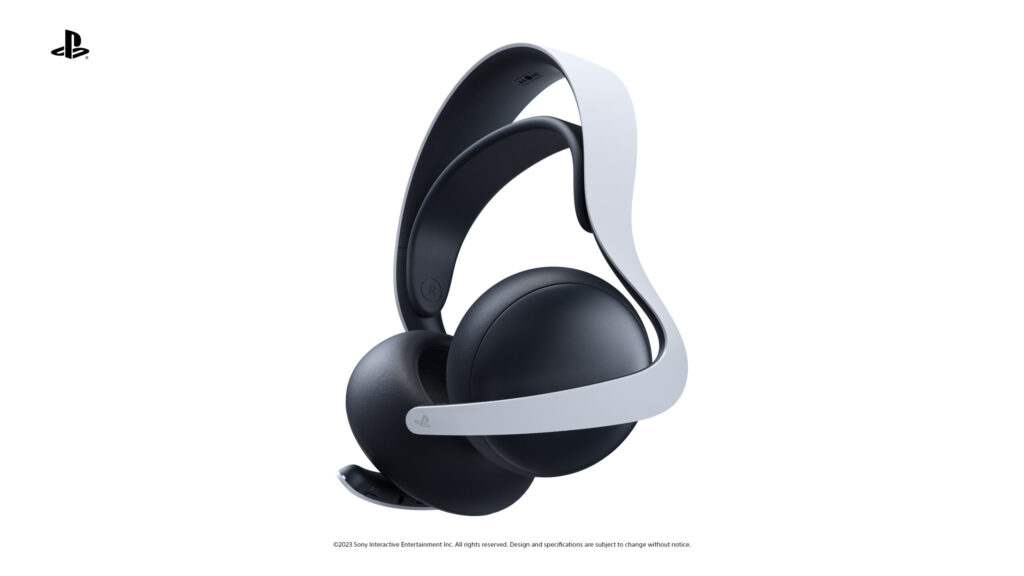 Both the Pulse Explore earbuds and Pulse Elite headset elevate PlayStation audio quality with planar magnetic drivers, usually found in high-end audio gear. These drivers provide a broader range of rich sounds, combined with PlayStation's 3D audio, creating an immersive experience that's beyond impressive.
Seamless Audio with PlayStation Link
The introduction of PlayStation Link wireless technology ensures seamless, low-latency, lossless audio across devices. Whether you're switching between your PS5, PlayStation Portal, or audio devices, the transition is smooth. And both the Pulse Explore earbuds and Pulse Elite headset come with a PlayStation Link USB adapter for ultimate convenience.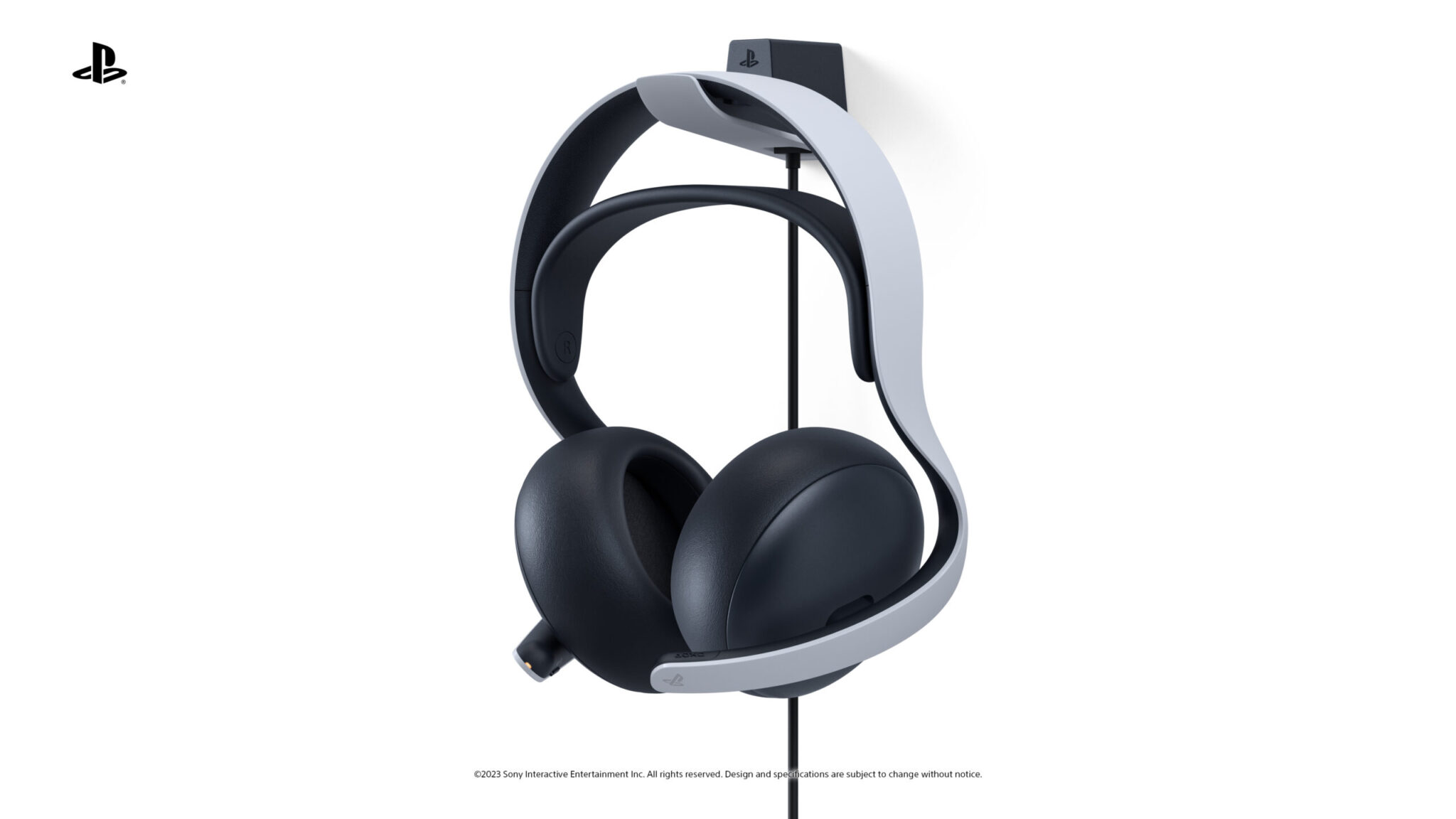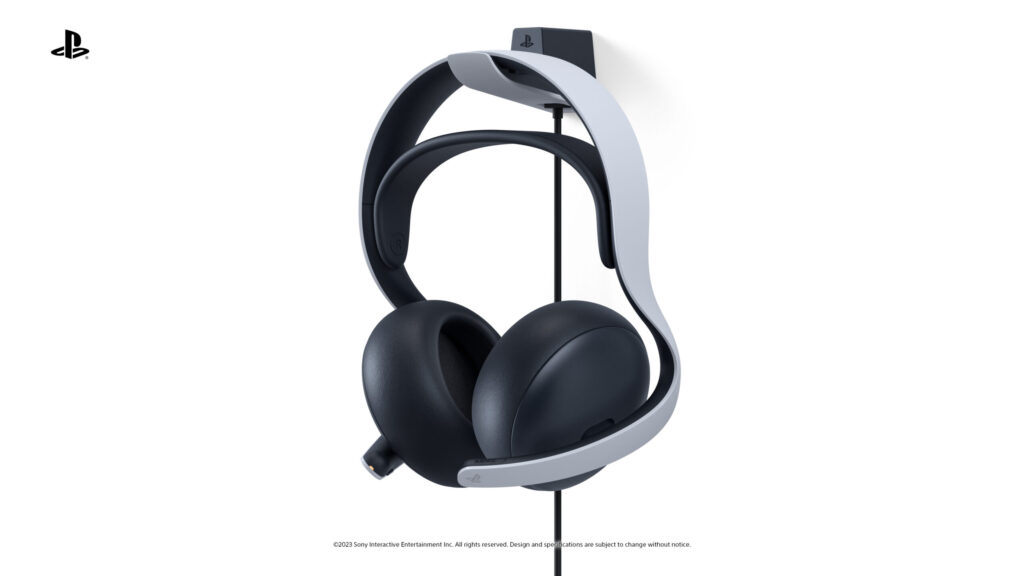 The Pulse Explore and Pulse Elite also embrace Bluetooth compatibility, allowing you to enjoy your audio experience with a wide range of devices.
A standout feature is the ability to pair and use multiple devices simultaneously. Imagine taking a call while playing God of War Ragnarök. The Pulse Elite headset is paired with the console via the PlayStation Link USB adapter, and your phone is connected through Bluetooth. Seamlessly switching between the call and the game audio is a game-changer for multitaskers.
Crystal-Clear Conversations
Both the Pulse Explore and Pulse Elite feature AI-enhanced microphone noise reduction. No more worries about background noises interrupting your conversations – whether it's the munching of snacks or bustling traffic.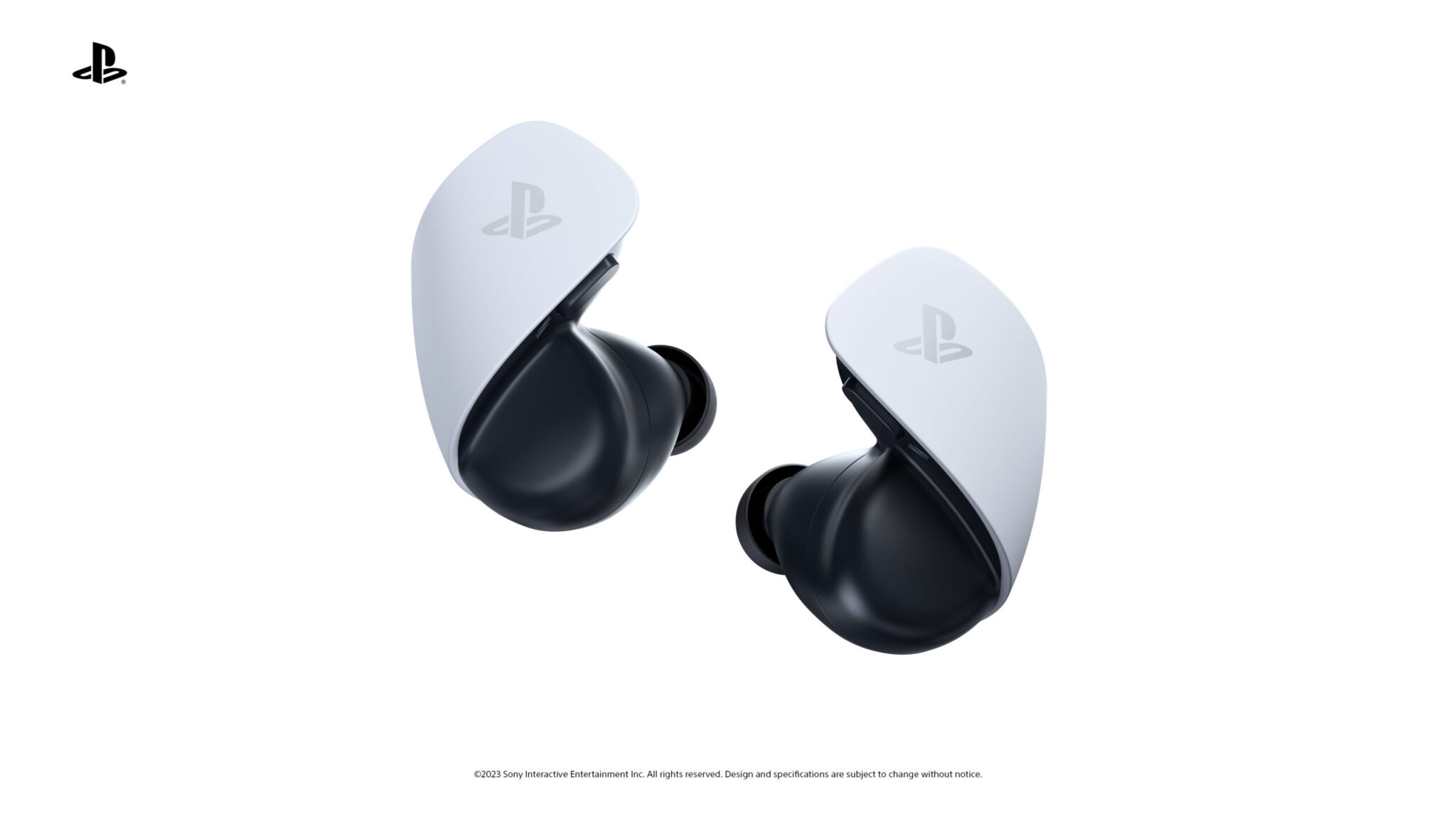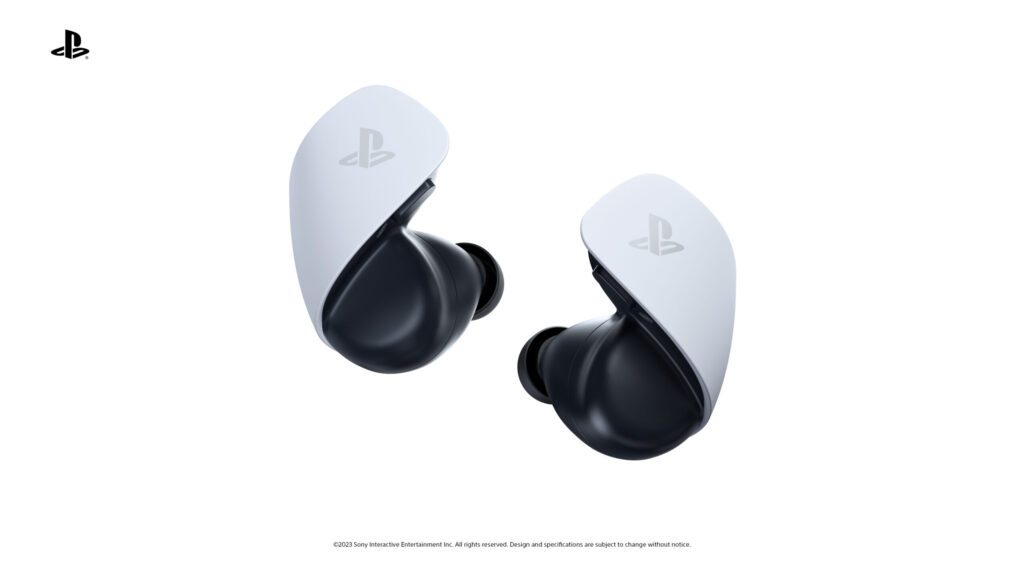 The Pulse Explore Experience
The Pulse Explore wireless earbuds come in a sleek charging case reminiscent of the PS5's futuristic design. The sliding cover has a satisfying click, revealing the magnetically held earbuds ready for action. Four ear tip sizes ensure a snug fit while the PlayStation logo reminds you of the immersive experience waiting.
Pulse Elite: A Premium Gaming Companion
The Pulse Elite wireless headset boasts a comfortable fit with flexible design and luxurious earpads. The built-in microphone and clever storage add convenience to its impressive features.
Intelligent Microphone Control
The Pulse Elite headset's microphone can be extended and positioned with ease. Muting it is a breeze, with an orange indicator light indicating its status.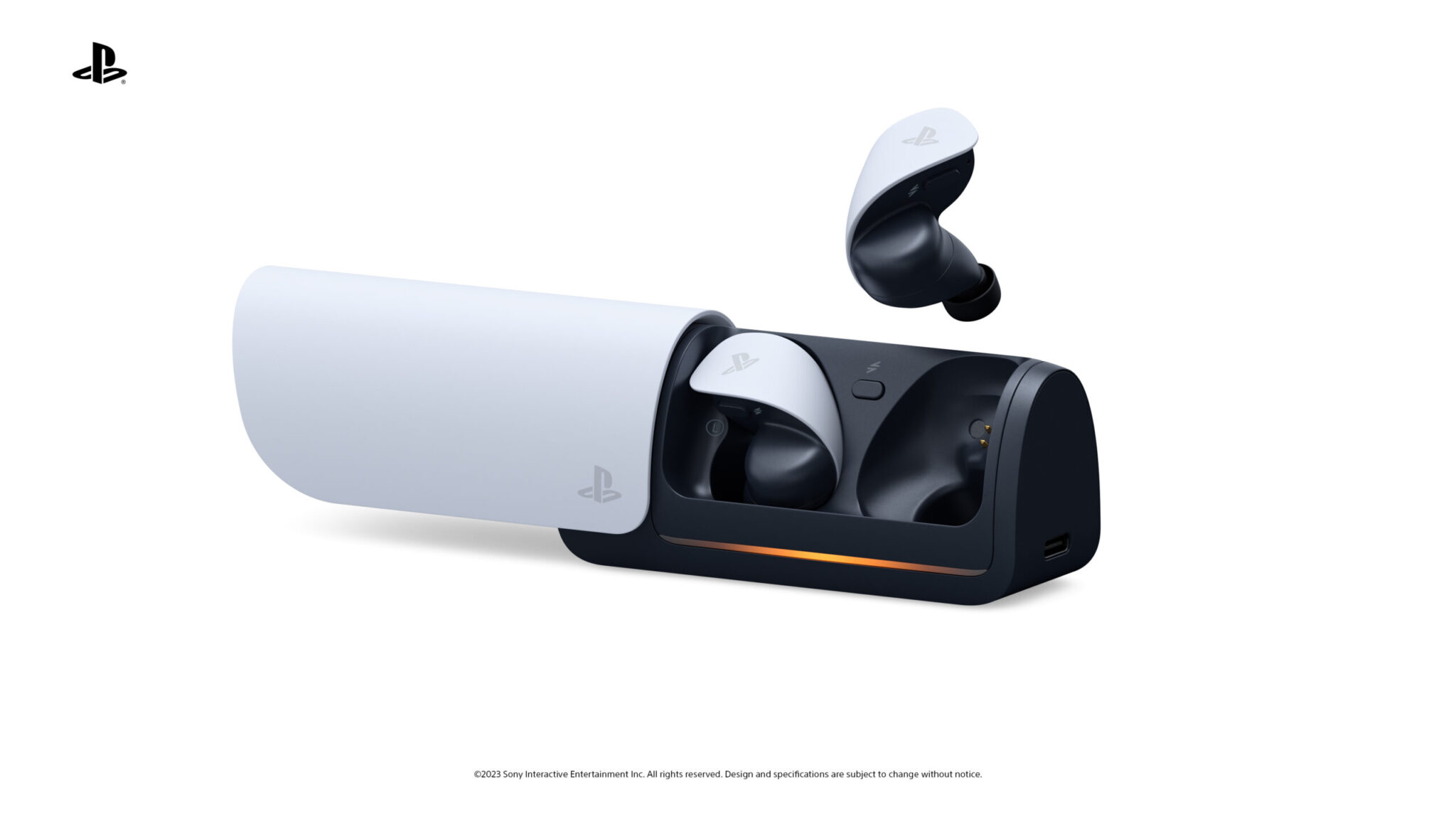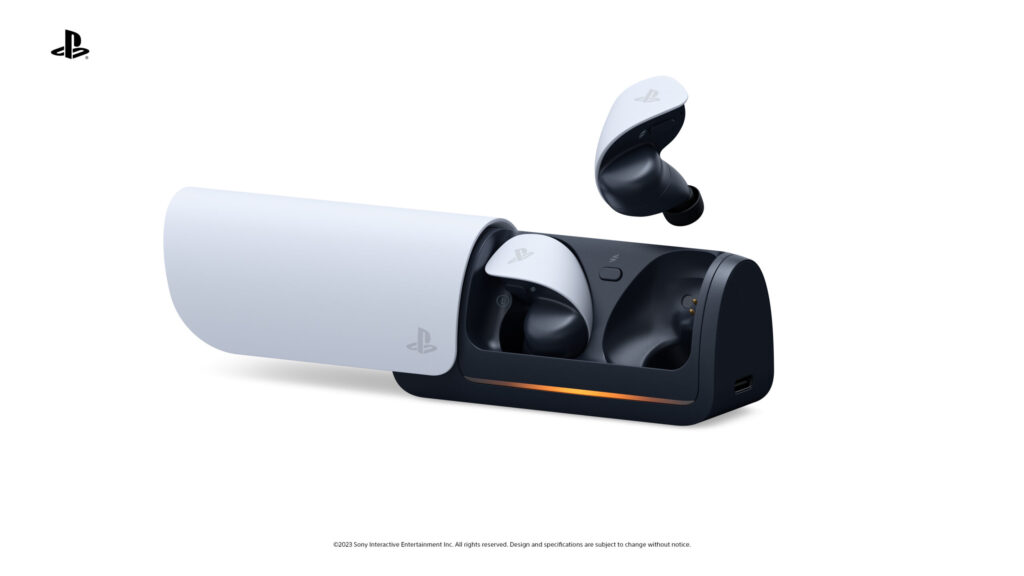 Smart Storage with Charging
A charging hanger enhances the Pulse Elite's functionality, keeping your headset charged and ready to go. A power cable connects to the hanger, charging the headset through internal contacts.
The Verdict: Exciting Times Ahead
The PlayStation Portal remote player, Pulse Explore wireless earbuds, and Pulse Elite wireless headset are set to redefine gaming experiences. From immersive visuals to unparalleled audio quality, these devices promise a new level of engagement. Whether you're a seasoned gamer or just starting, these gadgets are poised to take your gaming journey to new heights. Stay tuned for more information on pre-orders and availability!
(Additional notes: To make the most of these devices, a stable Wi-Fi connection is recommended, and the PlayStation Portal offers easy connectivity with other audio gear using PlayStation Link technology.)