In May, Sony made waves with the grand announcement of Project Q, a mysterious gaming venture that has been the talk of the town. Recently, new images of the project have surfaced, providing a glimpse into the interface of Sony's highly-anticipated "console." With these leaks, gaming enthusiasts now have a chance to learn more about the innovative features and design elements that Sony has in store for its upcoming gaming platform. As excitement mounts, fans eagerly await official updates and announcements from Sony to uncover further details about the enigmatic Project Q and its potential impact on the gaming landscape.
Sony's Enigmatic Project Q Reveals New Images: Insights into the Interface of the Next-Gen Console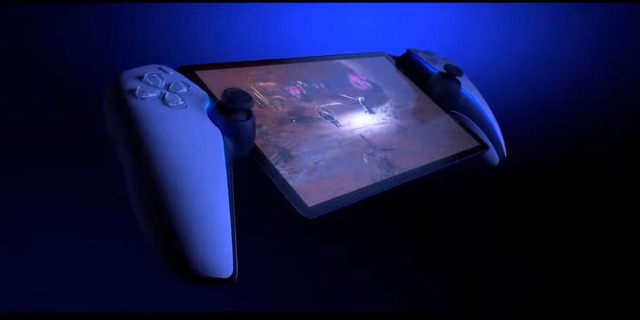 The PlayStation Project Q
A Surprising Revelation from Sony's May 2023 Showcase.
In a thrilling "One more thing" moment during Sony's recent PlayStation Showcase in May 2023, CEO Jim Ryan unveiled the highly anticipated PlayStation Q. Initial speculations suggested that it might be an entirely new standalone portable console, akin to Sony's past ventures like the PSP or PS Vita. However, the reality turned out to be quite different.
What is now known as Project Q is essentially a secondary screen for the PS5. Leveraging Wi-Fi connectivity, gamers will have the capability to enjoy their PS5 games remotely on this device. In other words, it functions as a gamepad that allows seamless streaming of games from the PS5 over a Wi-Fi connection, offering players a unique and innovative gaming experience.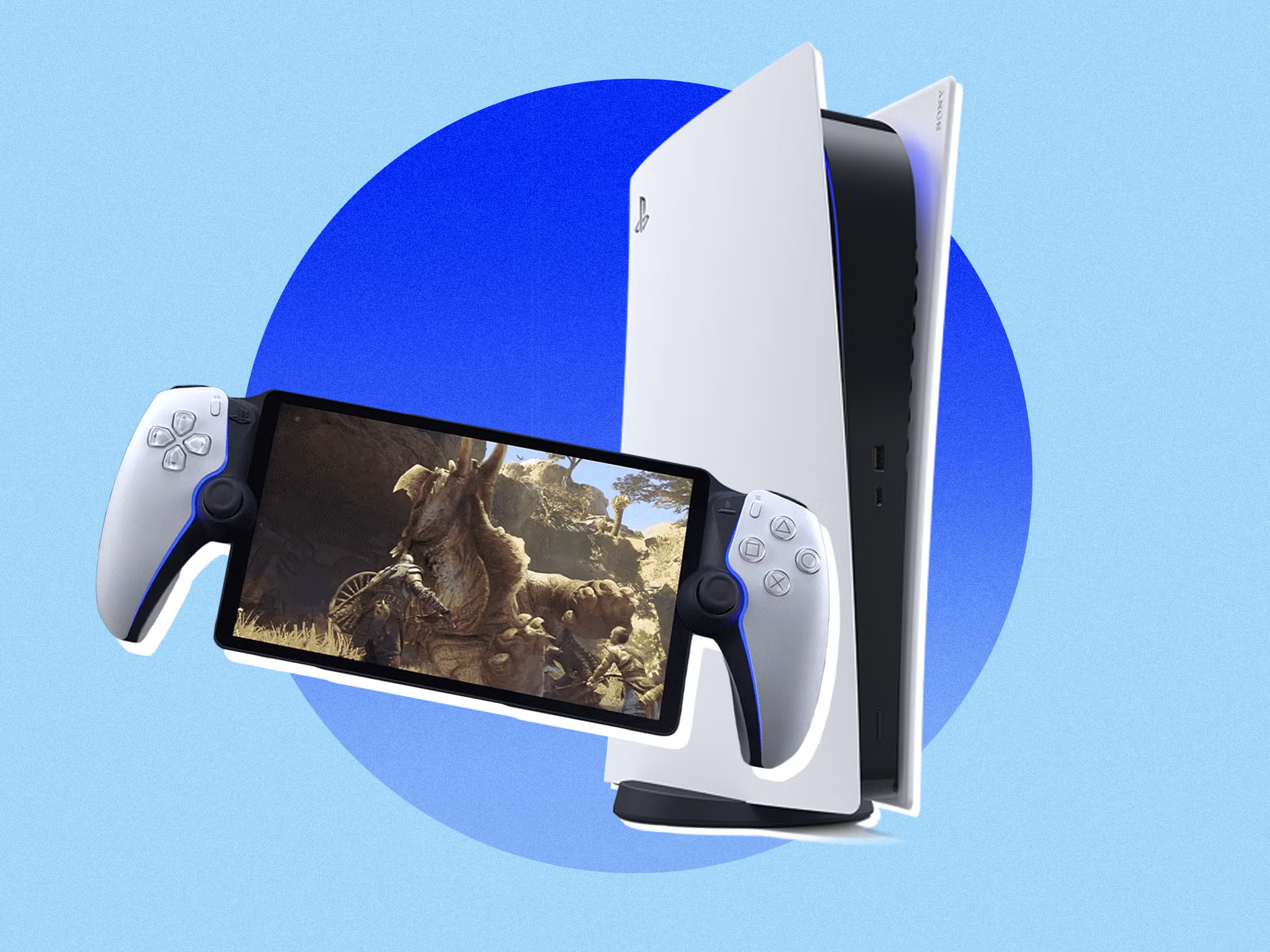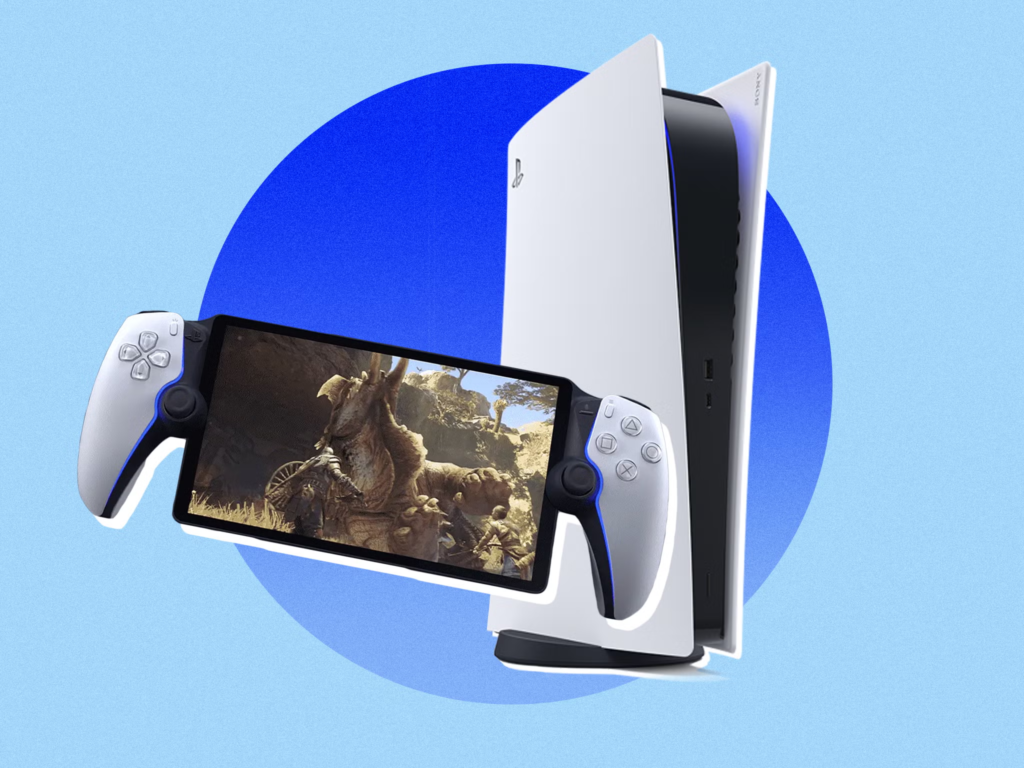 The Portable Console Battle Heats Up: Sony Joins the Fray with Project Q
The competition in the realm of portable gaming consoles has taken an exciting turn. While Nintendo has already captured the hearts of gaming enthusiasts with its versatile Switch, offering on-the-go gaming experiences, Valve's Steam Deck entered the scene in February 2022, garnering attention from PC gamers. Now, Asus' ROG Ally is gearing up for a release next month, intensifying the race. Not one to be left behind, Sony has decided to join the fray with Project Q, its own foray into the world of portable gaming consoles. With such fierce contenders, players are in for a treat as they get more options to enjoy their favorite games anywhere and anytime.
Take a sneak peek at new accessories revealed at today's Showcase — the Project Q device for playing games installed on your PS5 and streamed over WiFi, plus our first official wireless earbuds offering lossless audio on PS5 and PC.

More details to come in the months ahead. pic.twitter.com/0nzemSWSCV

— PlayStation (@PlayStation) May 24, 2023
A New Take on Portable Gaming: Sony's Project Q Blends Tablet and DualSense Controller
Sony's latest venture into the realm of portable gaming, Project Q, introduces a unique concept that sets it apart from traditional handheld consoles like the PSP and contemporary models like the Nintendo Switch or Steam Deck. Rather than resurrecting the PSP, as fans have long requested, Project Q adopts an innovative approach akin to Nintendo's Wii U tablet or the smartphone-compatible Backbone controller. The device seamlessly merges a tablet-style interface with the functionalities of a DualSense controller, promising a fresh and immersive gaming experience for players on the go. With this bold and innovative design, Sony aims to carve its own path in the competitive portable gaming market, offering gamers a new and exciting way to play their favorite titles.
Sony Unveils Remote Play Companion for PlayStation 5: A Closer Look
Sony has taken a recycling approach with the introduction of a new device aimed at enhancing remote play for the PlayStation 5. The device boasts an eight-inch HD screen, capable of delivering a maximum resolution of 1080p at 60 FPS, catering to gamers looking to stream their console gameplay via WiFi 2. However, there is a caveat; players must first install the games directly onto their console to enjoy this feature. Seen as a complement to the PlayStation 5, speculations suggest that this innovative companion is slated for release later this year, as hinted by Geoff Keighley. Gamers await eagerly to see how this remote play companion will enhance their gaming experience and bridge the gap between their console and on-the-go play.
A Far Cry from Nintendo Switch or Steam Deck, but Promising Nonetheless
As many of you may have gathered, Project Q falls short of being on par with the likes of Nintendo Switch or Steam Deck. Additionally, numerous questions remain unanswered, leaving enthusiasts in suspense. Will it require a connection to the same WiFi network as the console? If so, bidding farewell to remote play sessions from afar seems inevitable. In the upcoming months, PlayStation must shed more light on this project, and we hope that Project Q will prove to be worth the anticipation. As the details unfold, gamers eagerly await to see how this unique venture will carve its place in the gaming world and whether it will offer a compelling and enriching gaming experience.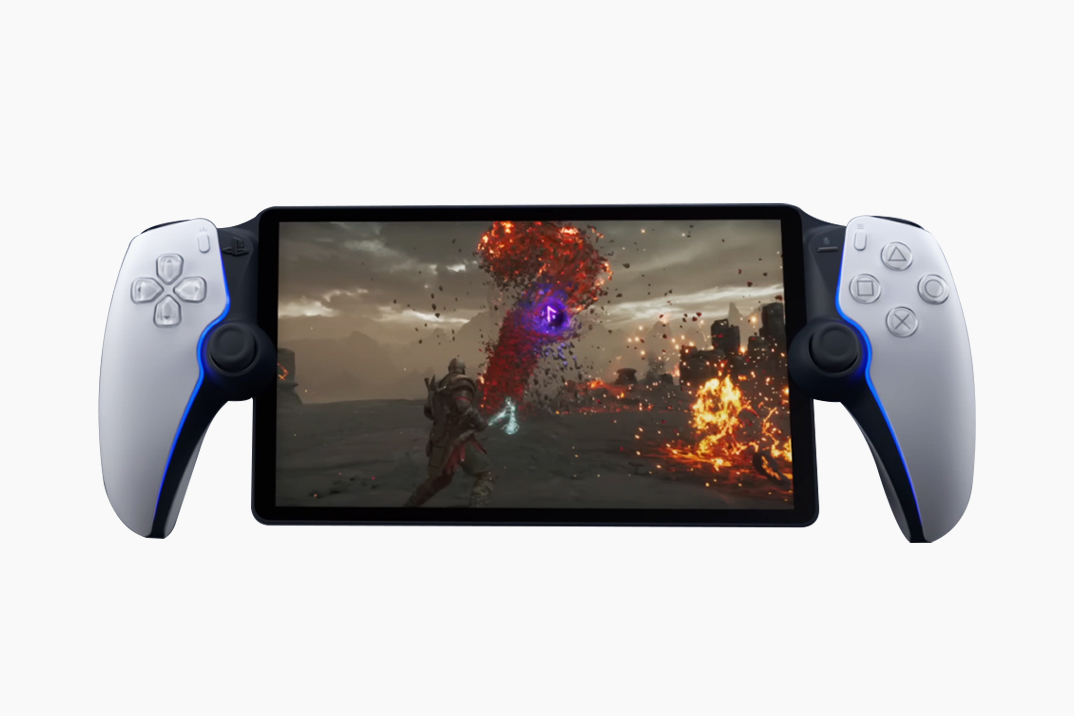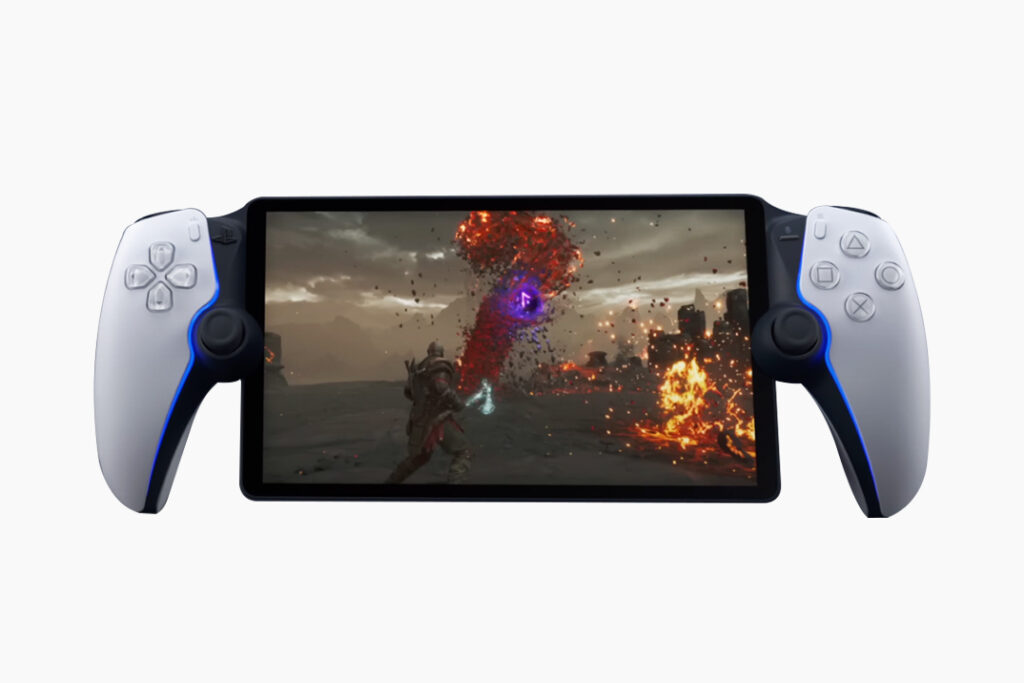 PlayStation Vita 2 Continues to Elude Fans, Humorously Mocked Online
As fans continue to eagerly await the prospect of a PlayStation Vita 2, Sony's recent announcement of Project Q has sparked humorous reactions across the internet. The unique accessory, despite its intriguing features, appears to be tailored to a niche audience. Now, the question on everyone's mind is whether the pricing will be reasonable or if it will follow the trend of the exorbitant DualSense Edge, PlayStation's counterpart to the Xbox Elite Series 2 controller. As the details unfold, gamers are keenly observing to see how Sony positions this device in the market and whether it will fulfill the longings of those seeking a new portable gaming experience.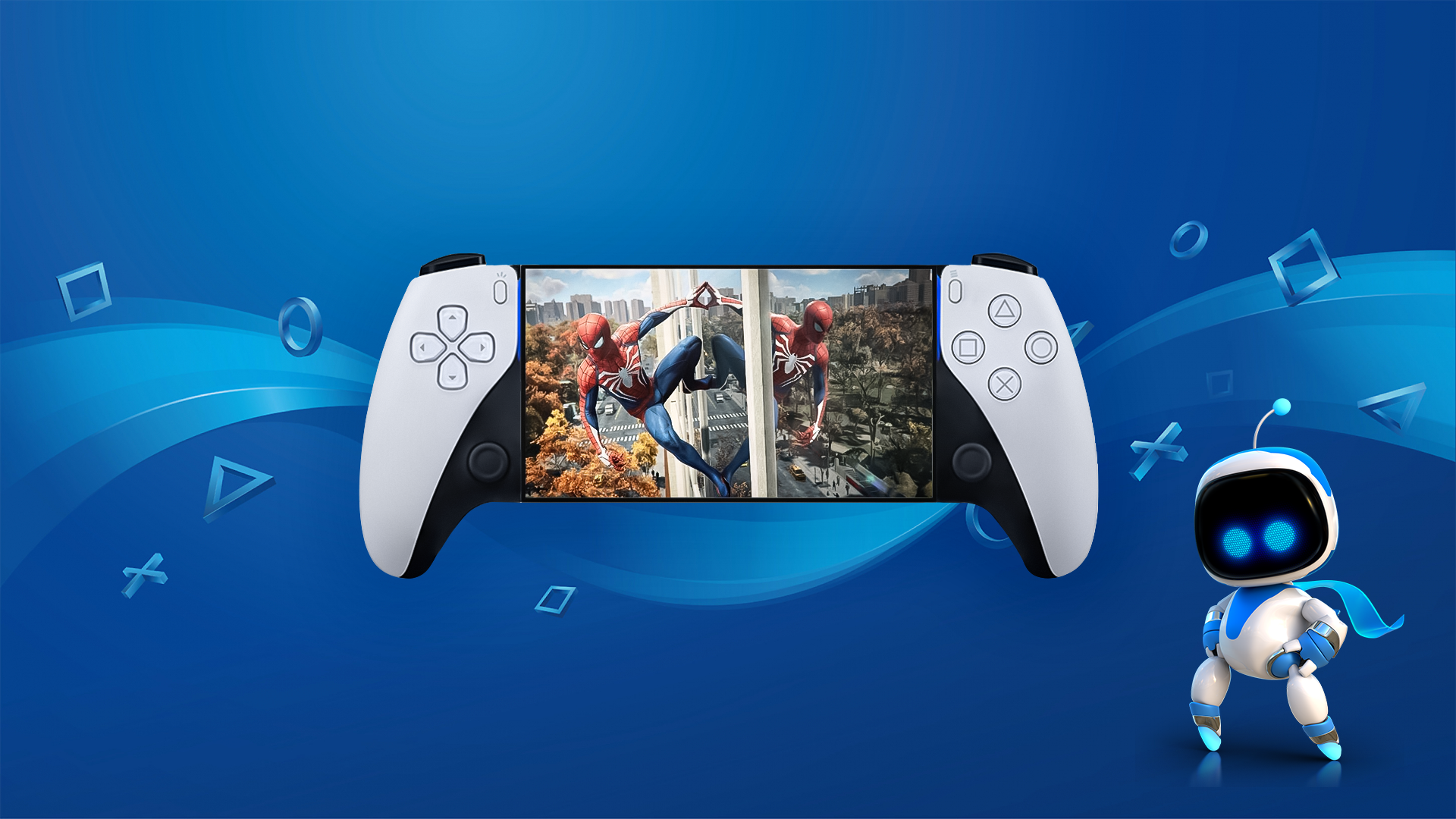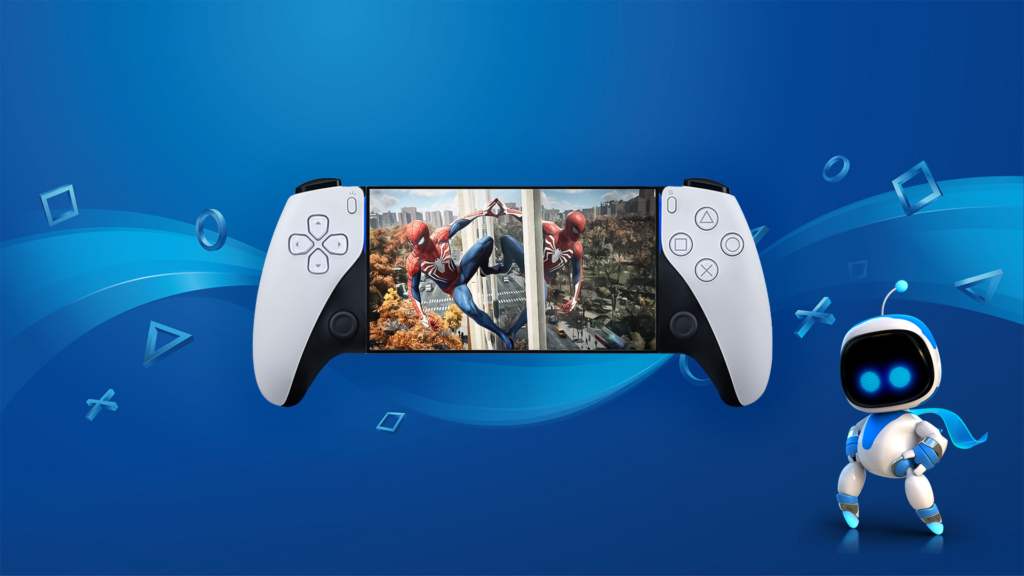 First Glimpse of the Accessory Revealed at the Latest PlayStation Showcase
During the recent PlayStation Showcase, eager fans got their first look at the much-anticipated accessory. The device combines the familiar DualSense controller's two handles with a large 8-inch LCD screen in HD resolution (720p minimum). In an official press release, Sony emphasized that the accessory provides crisp visuals and seamless gameplay streaming from your PS5, even when you are away from your TV. The ergonomics and controls mirror the DualSense experience, with the return of adaptive triggers and haptic feedback, ensuring a familiar and immersive gaming encounter for users. As the hype builds up, gamers are eagerly awaiting further details on this innovative gaming accessory that promises to enhance the PlayStation 5 experience
PlayStation Q Resurfaces in Fresh Leak: A Closer Look at the PS5 Accessory
Just as the Japanese giant recently unveiled its long-awaited Marvel's Spider-Man 2-themed collector's edition PlayStation 5, the spotlight now shines on the mysterious PlayStation Q, making a comeback through a prominent leak highlighted on Reddit. These leaked images offer a deeper glimpse into the upcoming PS5 accessory. 
Beyond its design, they also reveal the interface and operating system of the device, seemingly running on a modified version of Android. The visuals and accompanying video have sparked extensive discussions across social media platforms, leaving fans excited and speculating about the potential features and functionalities of this intriguing accessory.
While there are numerous speculations circulating, concrete information remains scarce at this stage. The Japanese company is expected to gradually unveil more about its new gamepad, which has drawn mixed reviews from the gaming community. As anticipation builds, gamers eagerly await official announcements that will shed light on the true capabilities and features of Project Q.
Speculations and Leaks Point to Battery Life and Possible Price Range
As additional information surfaces, particularly from renowned leaker Tom Henderson, it appears that Project Q may have a battery life ranging from 3 to 4 hours. This duration has sparked debates among enthusiasts who believe it falls short for a device of this kind. As for the pricing, Sony has yet to provide official details, but estimates place it somewhere between 200 and 300 euros.