VCT Game Changers EMEA 2023: Dates & Format
Stage 3 will be starting on September 11 and will see the 16 teams competing in two separate groups of eight with 7 days of play taking place over three weeks. The group stage will use a Round Robin Best-of-Three format that will see the top four teams from both groups qualify for playoffs. These group stage games will be taking place on the following dates:
Week 1 – September 11-13
Week 2 –  September 18-19
Week 3 –  September 25-26
Playoffs will take place over six days, from October 3-8, featuring a double elimination Best-of-Three format up until the Loser's Final and Grand Final, taking place on October 7 and October 8 respectively, where games will be Best-of-Five.
Two Stages and over 100 games have led to the final Game Changers EMEA Stage of the year, where the best 16 teams in EMEA will fight for qualification to the Game Changers Championship in São Paulo, Brazil!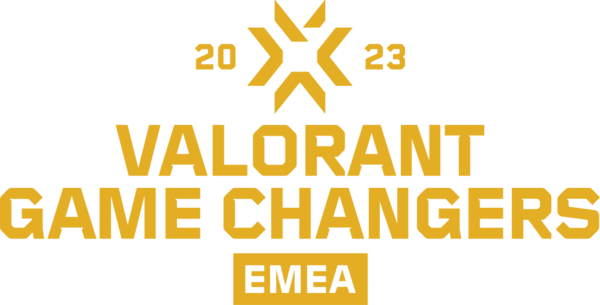 VCT Game Changers EMEA 2023: Teams
Here is the full list of the 16 teams that will be participating in Stage 3 of VCT Game Changers EMEA:
G2 Gozen
FUT Esports
Acend Rising
Odd 1 OUT (ex-Geekay Esports Cherry)
BBL Queens
KPI Shine 
TIGER Anonymo 
Case Hydra
NAVI Celestials
Rebels Velvet 
Karmine Corp GC
Guild
EXCEL(Ex-Alliance Coven)
DSYRE (Ex-The A Team)
NASR Ignite
Team Falcons Vega
VCT Game Changers EMEA 2023: Qualification
All teams will have their eye on the two spots available for the Game Changers Championship, taking place in São Paulo, Brazil from November 28 to December 3! The first spot will be awarded to the winner of Stage 3, rewarding the team that proves victorious in the most competitive Stage of the year. The second spot will be awarded to the team with the most circuit points from throughout the season, rewarding the most consistent team in EMEA.
VCT Game Changers EMEA 2023: How to Watch
For the group phase of Stage 3, all matches will have clean feeds available for teams and influencers to host watch parties – please keep an eye on our socials for announcements! Group stage games start at 5 PM CEST, where four games will be played before the next set of four takes place at 8 PM CEST.
The playoffs of Stage 3 will be broadcast live on our official channels, and we are proud to offer streams in a variety of languages during these games.