Fightcade is a software that allows gamers to play arcade and retro console games through online emulation, enabling them to compete against other players. This is how I enjoy my matches in Super Street Fighter 2X.
To get started, visit the official Fightcade website and download the version compatible with your operating system; for example, Windows. Follow the straightforward installation process.
You'll also need to create an account on the official site, which will enable you to connect with various game rooms.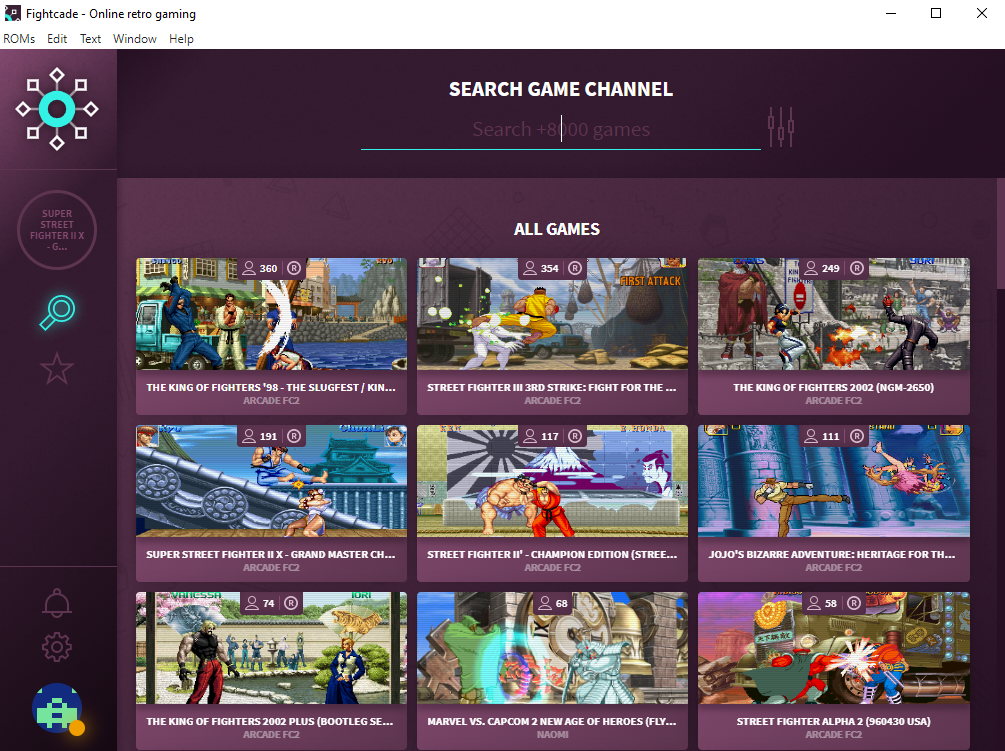 Launch Fightcade and sign in. You can then search for a game using the search bar at the top and join the room for your selected game. Now, you can chat or start playing directly with other online players.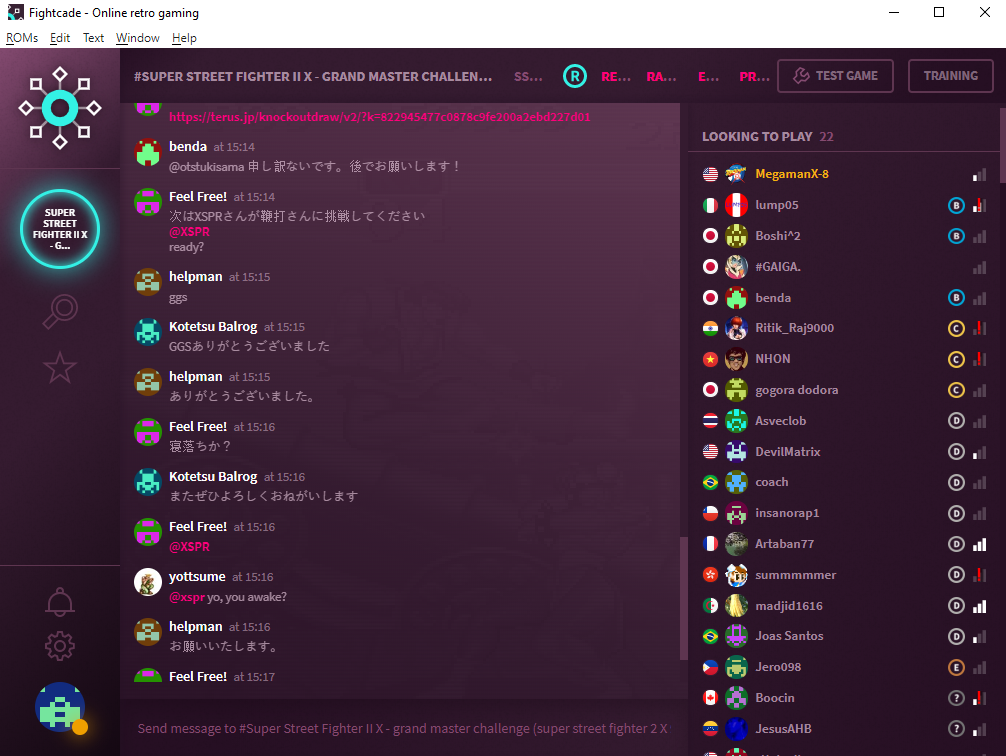 The game rooms have a chat section on the left and a list of online players on the right. You'll find players who are "Looking to play" – they're waiting for an opponent (for example, in Street Fighter). There are also players currently in matches, and you can join as a spectator (useful for observing) or players who are simply offline.

Remember to download the ROMs you need for the games; you can find them easily on Google. Be sure to get the correct version of the ROM (for Fightcade 2) and place it in the appropriate folder.
You can also personalize your account by using Gravatar (to change your profile picture, for instance).
Now, in the game room of your choice, click "Test Game" (top right) to configure your arcade stick or controller and adjust screen settings.
Enjoy Retro Gaming with Friends on Fightcade 2!
*Important: Download This JSON File and Move the files into this File: \Fightcade\emulator