The premier fighting tournament of the year, EVO 2023, has made its anticipated return, showcasing not only pivotal moments within the fighting game realm but also introducing significant game revelations: Street Fighter 6, Mortal Kombat 1, Tekken 8, Project L, Fatal Fury
Street Fighter 6 Partners with Teenage Mutant Ninja Turtles in August
Street Fighter 6 is set to merge with the Teenage Mutant Ninja Turtles universe on August 8. This collaboration introduces TMNT-themed gear, emotes, titles, stamps, and costumes, allowing players to embody their preferred turtle character. Although the turtles will not be full-fledged characters like in Injustice 2, the package offers ample fan service, including an emote where characters savor delectable pizza.
A.K.I., Street Fighter 6's Next DLC Character, Teased at EVO 2023
Following Rashid, A.K.I., a "maniacal poison aficionado," takes center stage as Street Fighter 6's upcoming DLC character. EVO 2023 showcased a teaser trailer for A.K.I., along with reaffirming a slated release in Autumn 2023. The footage portrays the eerie A.K.I. delighting in assaulting a player character, vividly describing the malevolent effects of her toxic concoctions.
A maniacal poison aficionado, A.K.I. can't wait to sink her nails into her opponents in autumn 2023.

💅 Feed your obsession with her by keeping your eyes peeled for more details to come. #StreetFighter6 pic.twitter.com/POp8fE3OiR

— Street Fighter (@StreetFighter) August 7, 2023
Mortal Kombat 1 : New Fighters Reptile, Ashrah, and Havik at EVO 2023
EVO 2023 heralded the upcoming release of Mortal Kombat 1, revealing that Reptile, Ashrah, and Havik will join its roster. Sareena also joins as a Kameo fighter. A sneak peek at the character reveal trailer offers insight into the combatants and the narrative players will engage with upon the game's arrival on September 19, 2023.
Tekken 8 Expands Roster with Raven and Azucena at EVO 2023
EVO 2023 confirmed the return of Raven in Tekken 8, the highly anticipated next installment of the series. Alongside Raven, a fresh addition named Azucena, the Peruvian coffee queen, is introduced. Raven, a ninjutsu specialist and secret intelligence officer, showcases formidable combat skills, while Azucena captivates with her coffee-loving demeanor and agile, playful fighting style.
Fatal Fury: City of the Wolves Unveiled at EVO 2023
SNK's announcement of Fatal Fury: City of the Wolves marks the franchise's long-awaited return since 1999. Although details remain scarce, a teaser trailer featuring Terry Bogard and Rock Howard in combat has ignited excitement among fans, hinting at potential character additions through enigmatic voices.
Guilty Gear Strive Season 3 Insights Shared at EVO 2023
Guilty Gear Strive's third season was detailed at EVO 2023, confirming Jellyfish Pirates captain Johnny as the next DLC fighter, slated for release on August 24. Season 3 introduces two new systems, three additional characters, two battle stages, and more. Furthermore, Guilty Gear Strive celebrates surpassing 2.5 million players globally, marking a milestone for Arc System Works.
Project L Unveils Yasuo, Fourth Character in Riot's Fighting Game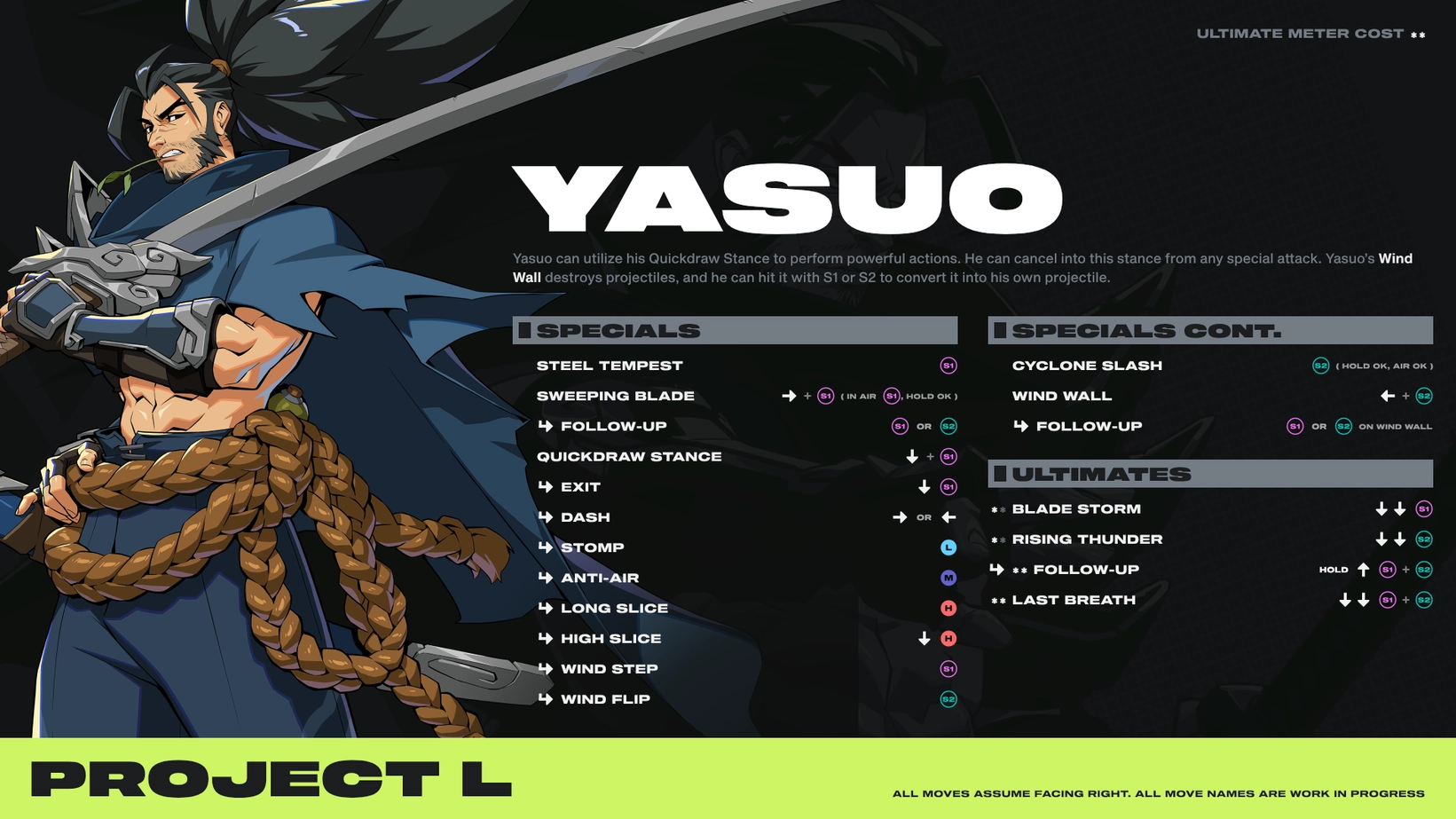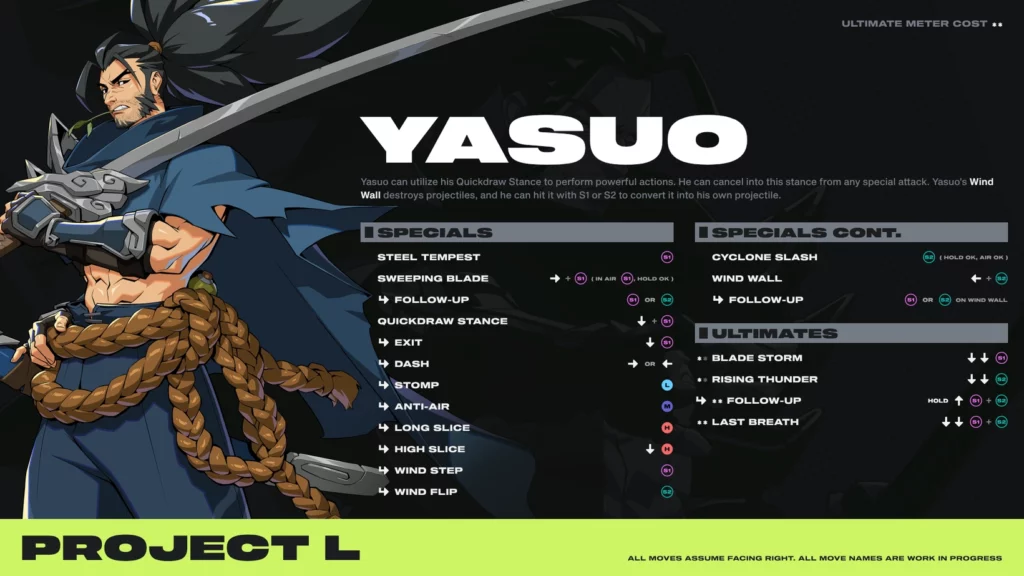 Our friends @IronGalaxy are back! And together, we're bringing you Killer Instinct's free 10th Anniversary Update later this year – including a balance update, improved matchmaking, and 4K support for Series X|S.

More info coming soon!

— Killer Instinct (@KillerInstinct) August 5, 2023
Subsequent to the KI invitational competition, the game's creators unveiled plans for a renewed infusion of affection and attention through a commemorative 10th Anniversary Update. This comprehensive update encompasses equilibrium adjustments, elevated matchmaking capabilities, and enhanced 4K compatibility tailored to the latest iterations of Xbox consoles. Importantly, this upgrade comes at no cost to the community.
As EVO 2023 draws to a close, the enduring impact of these announcements will undoubtedly shape the future of the fighting game landscape, inspiring both seasoned players and newcomers to embark on exhilarating battles and unforgettable adventures. The event serves as a testament to the resilience, creativity, and innovation within the fighting game community, leaving us eagerly anticipating the next chapter in this dynamic and evolving genre.