Historic Victory: Evil Geniuses Seize VALORANT Champions 2023Crown
In a thrilling showdown reminiscent of historic sports rivalries, Evil Geniuses emerged as the champions of the VALORANT Champions 2023 tournament, creating a new chapter in competitive gaming history. Brimming with nostalgia for the last Forum championship victory in 1991, this time, it was Evil Geniuses who made their mark by lifting the coveted VALORANT Champions trophy as the world's best in 2023.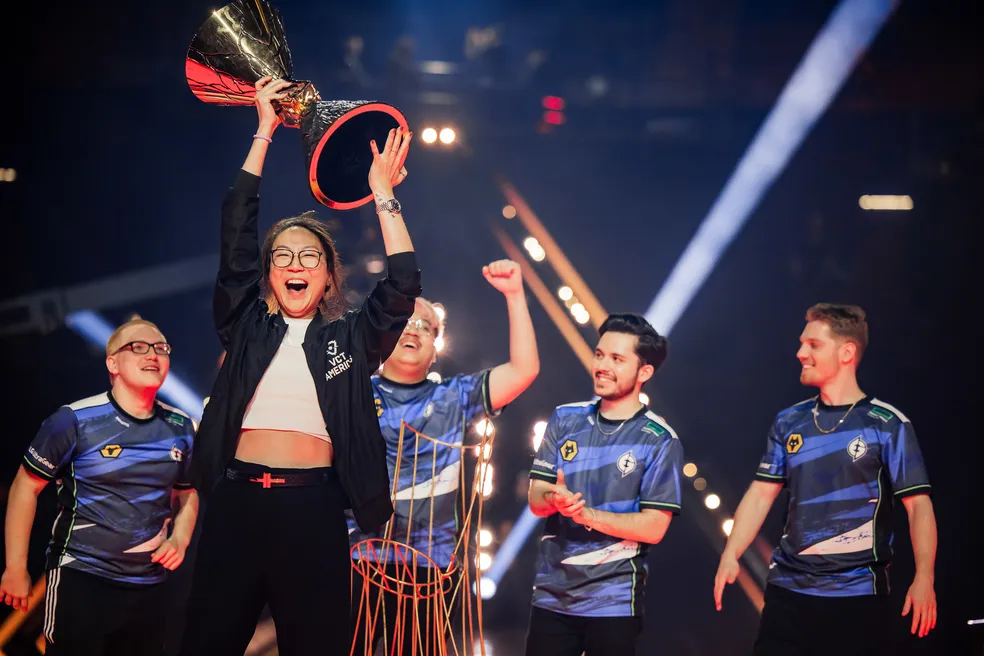 Soldout Crowds and Online Spectacle: EG Conquers Paper Rex 3-1
A packed crowd of 11,500 fans at the Forum and an online audience of 1.3 million witnessed Evil Geniuses dominate Paper Rex with a 3-1 triumph in the grand final of the Champions series. This rematch was a gripping face-off after Paper Rex's earlier victory against Evil Geniuses in the upper final. EG's path to victory included a hard-fought win over LOUD, the reigning champions, in the lower final.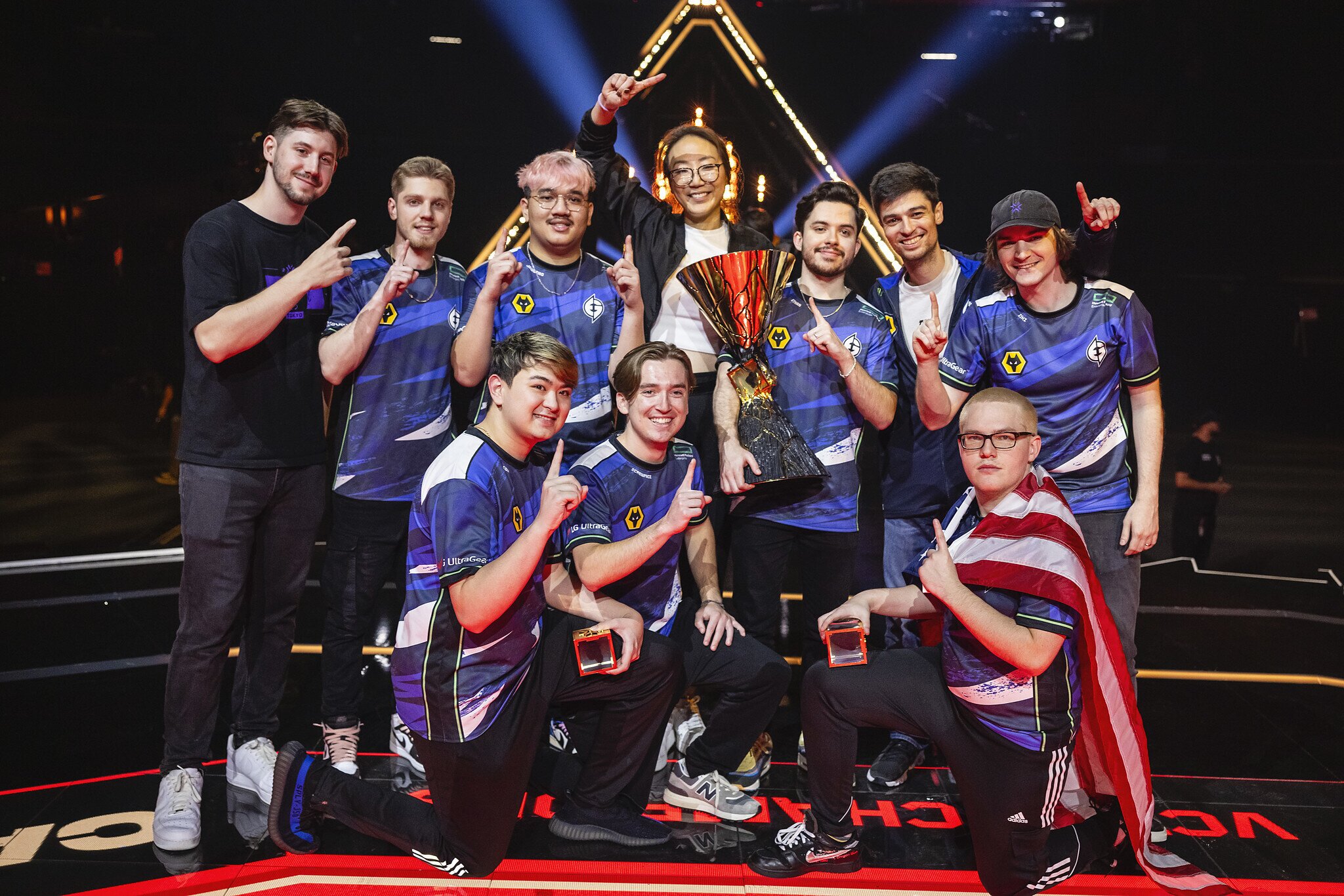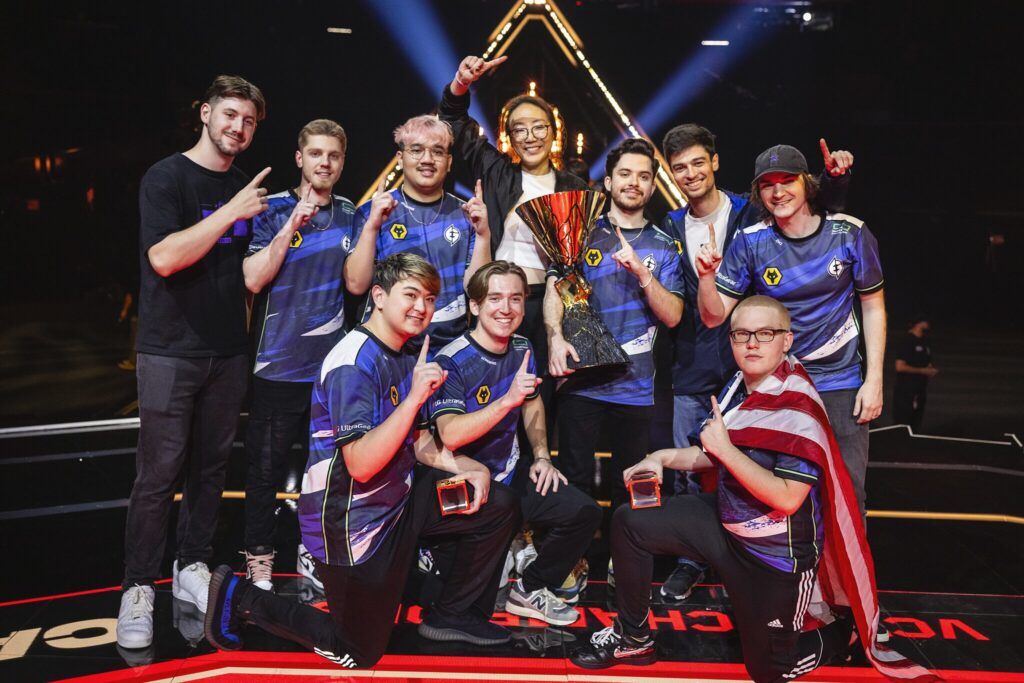 Rising Stars: Evil Geniuses' Meteoric Rise
Evil Geniuses, hailing from North America, showcased their remarkable journey from being underdogs to conquering the VALORANT world. Following a second-place finish at Masters Tokyo, they clinched the top spot at Champions Los Angeles. A tale of dedication, hard work, and defying expectations.
Global Fanfare: Cheers and Chants Echo at the Forum
Paper Rex, a fan-favorite team from Southeast Asia, captured the hearts of fans worldwide. The Forum resounded with chants of "P-R-X!" amidst cheers of "U-S-A! U-S-A!" as fans from diverse corners of the world united in their enthusiasm for competitive gaming.
Potter's Triumph: Inspiring Victory for Women in Esports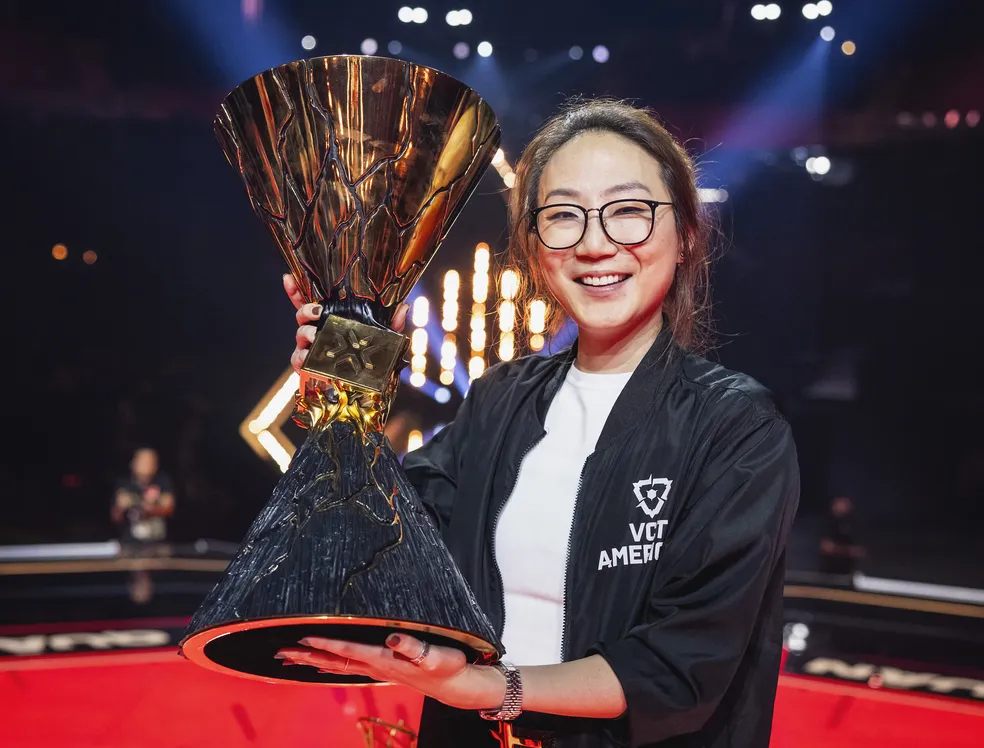 Evil Geniuses' journey was led by Christine "potter" Chi, breaking barriers as the sole woman coach among 30 competing teams. Her triumph stands as a milestone for gender equality in esports, inspiring young women to pursue their dreams fearlessly.
Emotional Victory: EG's Road to Redemption
The triumph marked a culmination of Evil Geniuses' journey from struggling to shining. Coach potter's unwavering dedication and the team's collective hard work propelled them from the shadows to claim the championship title.
Stellar Performances: Players Who Stole the Show
Demon1, the rookie duelist, dazzled the audience with a standout performance, emerging as one of the tournament's top players. C0M's clutch plays and Ethan's strategic prowess were crucial to EG's success. Jawgemo's stealthy maneuvers and Boostio's leadership added layers of depth to the team's exceptional gameplay.
A Dream Realized: Boostio's Emotional Reflection
The emotional and strategic mastermind behind Evil Geniuses, Boostio, reflected on the team's challenging journey. Memories of their past struggles and dreams forged in the face of adversity became reality as they clinched victory at the Champions series.
EG The Valorant Champion 2023
Evil Geniuses' triumph in the VALORANT Champions 2023 not only celebrated their dominance on the global stage but also underlined the power of perseverance, teamwork, and unyielding passion in the world of competitive gaming.