At the Computex expo held in early June, Asus unveiled a prototype of a graphics card that eliminates the need for an external power connector. The Taiwanese component manufacturer has recently confirmed its plans to release a commercial version of this card by the end of the year.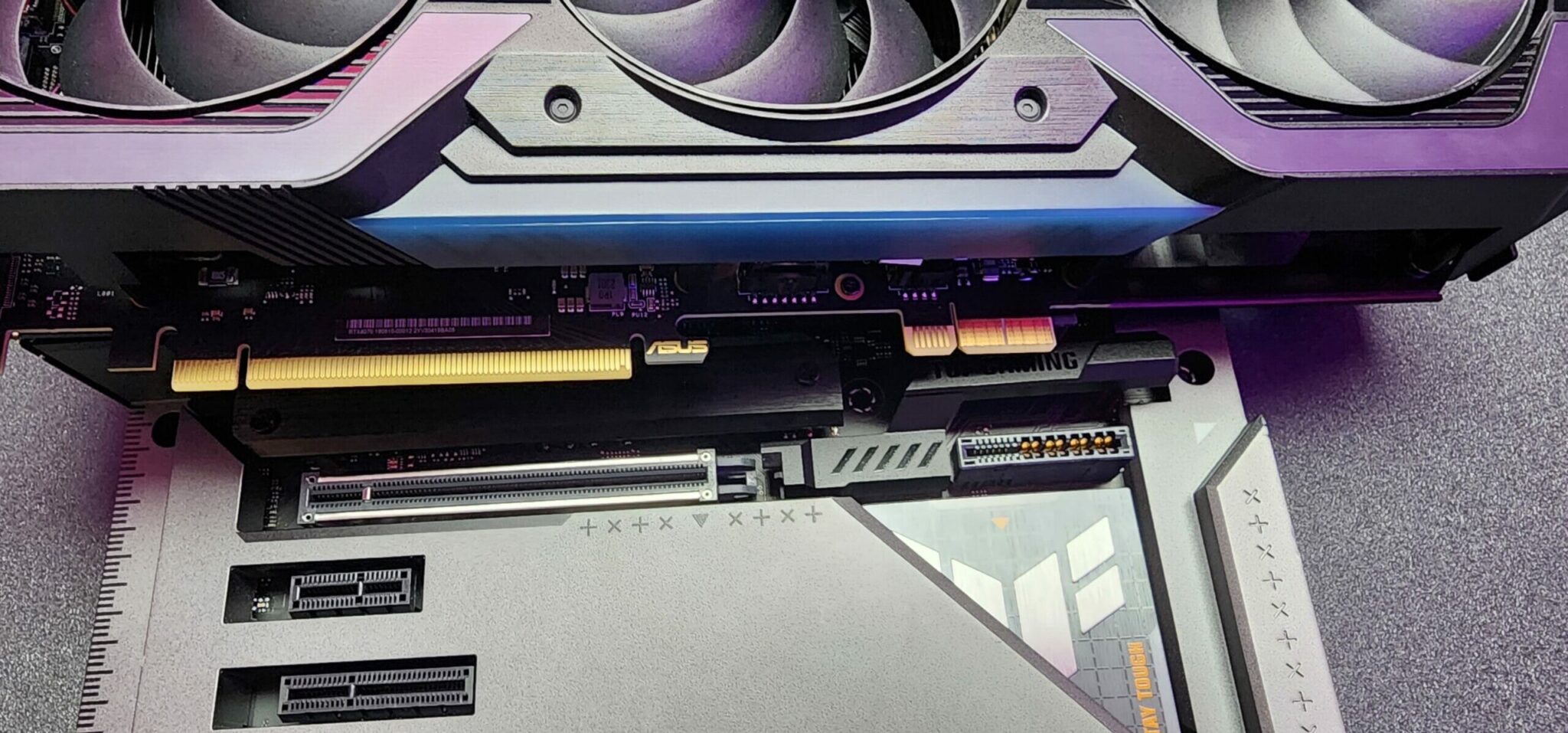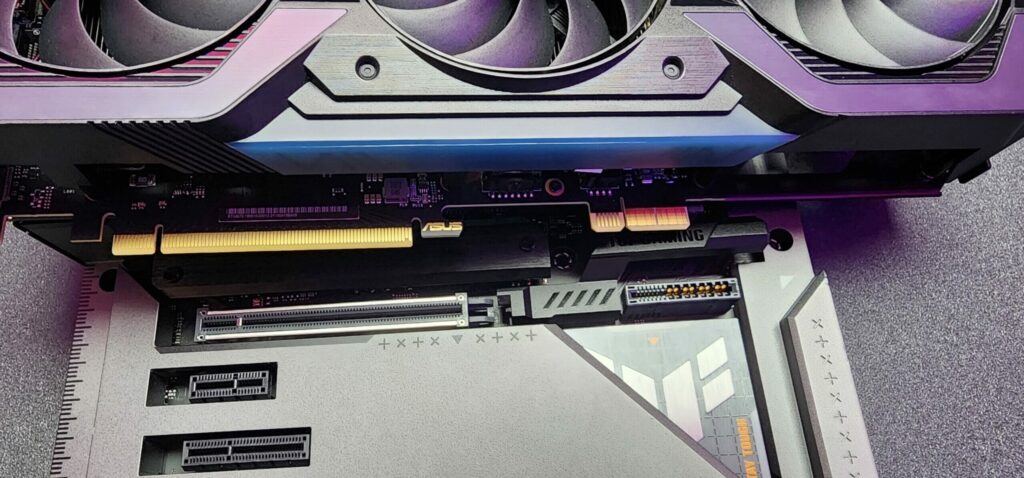 Asus is on a mission to eliminate cables inside our PCs. After relocating all the power, USB, audio, and other connectors typically found on the front of motherboards to the back of the PCB, as seen on the TUF Gaming B760M-BTF WIFI D4, the manufacturer is taking it a step further by introducing a graphics card that no longer requires an external power connector.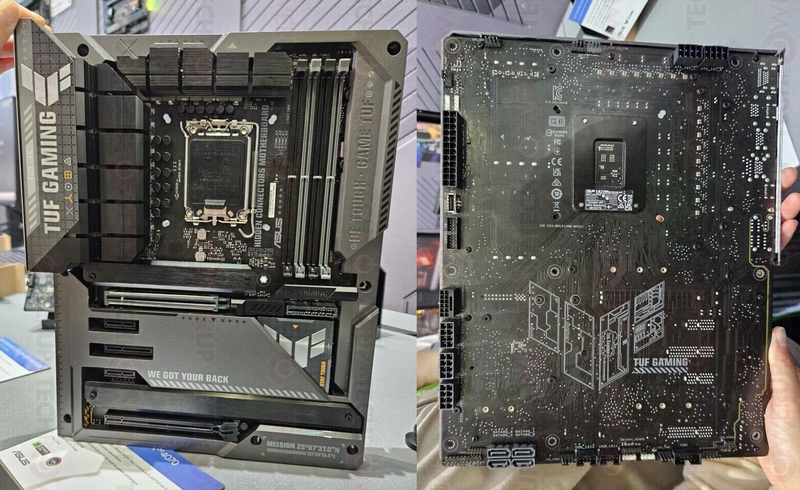 The graphics card without a power connector will require a specific motherboard.
To achieve this, Asus employs a clever trick: the familiar external power connectors we all know are replaced by a specific connector called GC_HPWR, located at the end of the PCIe 16x slot. As a result, the eight-pin power connectors or the Nvidia 12VHPWR connector are relocated to the back of the motherboard.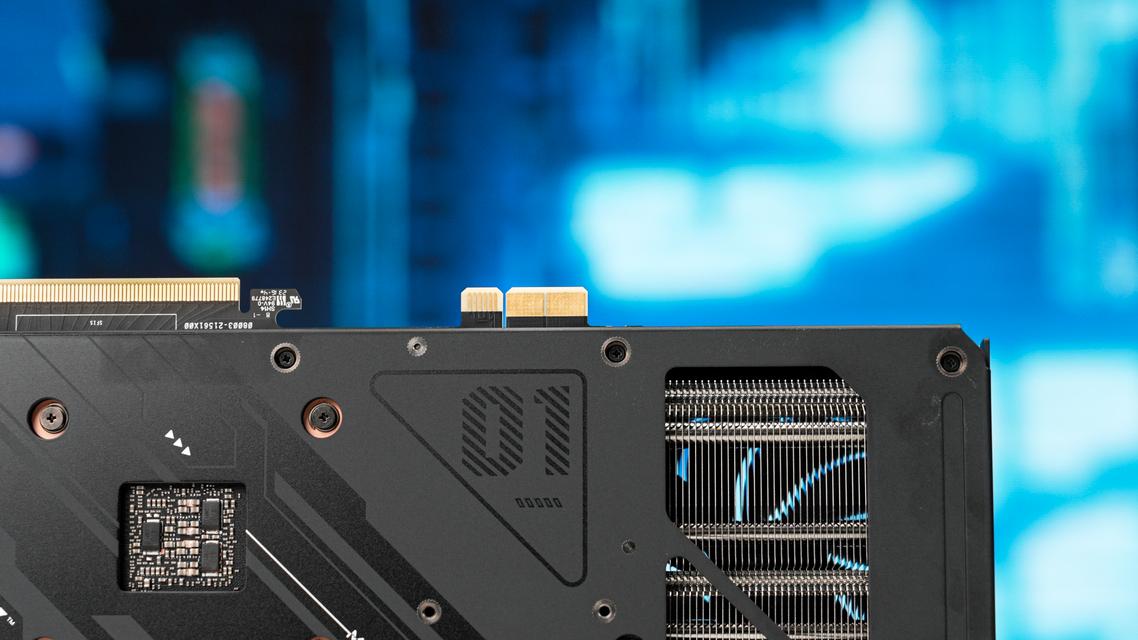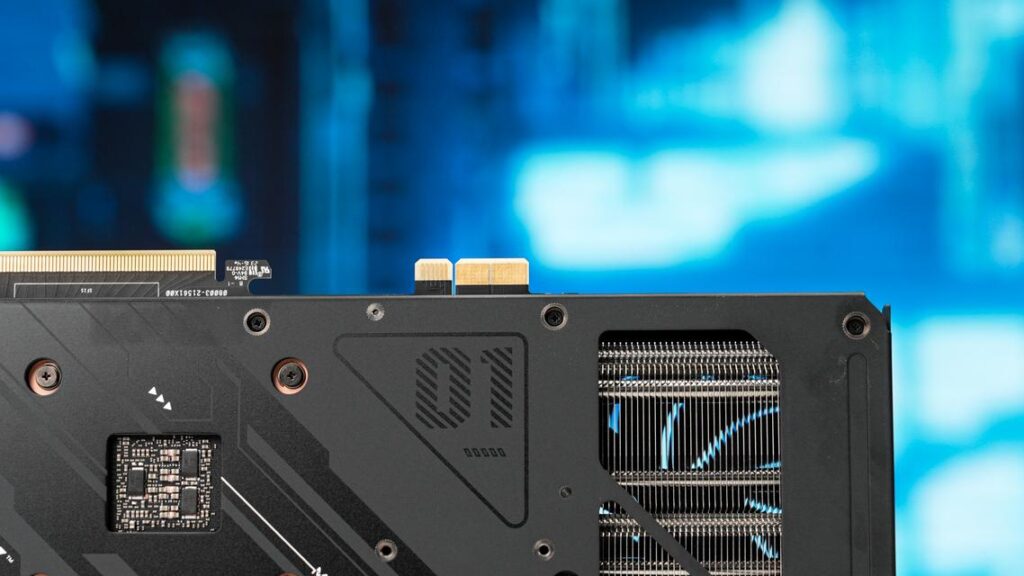 A close-up view of the renowned GC_HPWR connector.
An exclusive connector design and a motherboard that is fully compatible.
However, there is a significant drawback, as you will need a motherboard equipped with the aforementioned proprietary connector. This connector must be installed in a compatible case that has access to the connector located at the back of the motherboard.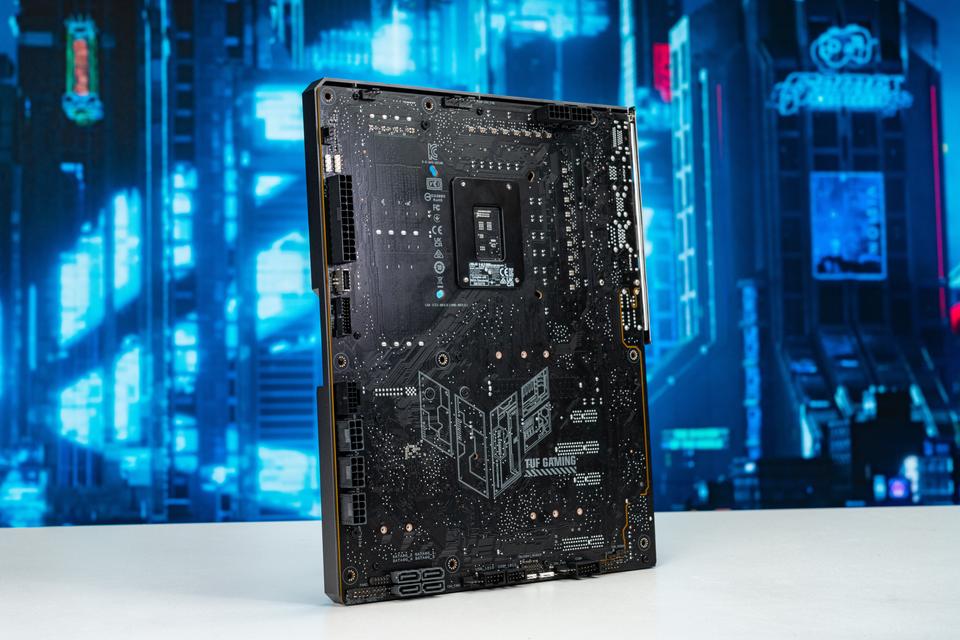 All the connectors are relocated to the back of the PCB.
At its booth during the Bilibili World 2023 expo, currently taking place in Shanghai, Asus has confirmed that the Back To Future (BTF) motherboards and graphics cards featuring the GC_HPWR connector, including the GeForce RTX 4070 Megalodon, will enter production in the upcoming autumn and are expected to be available by the end of the year.