In a momentous achievement for Moroccan esports, the nation has secured the coveted sixth position in the FIFAe Nations Series Ranking. Following their legendary performance in the last FIFAe Nations Cup, hosted by the sister Kingdom of Saudi Arabia, Morocco's national team 🇲🇦 etched their name in history by reaching the quarter-finals as the first African team to attain such a feat.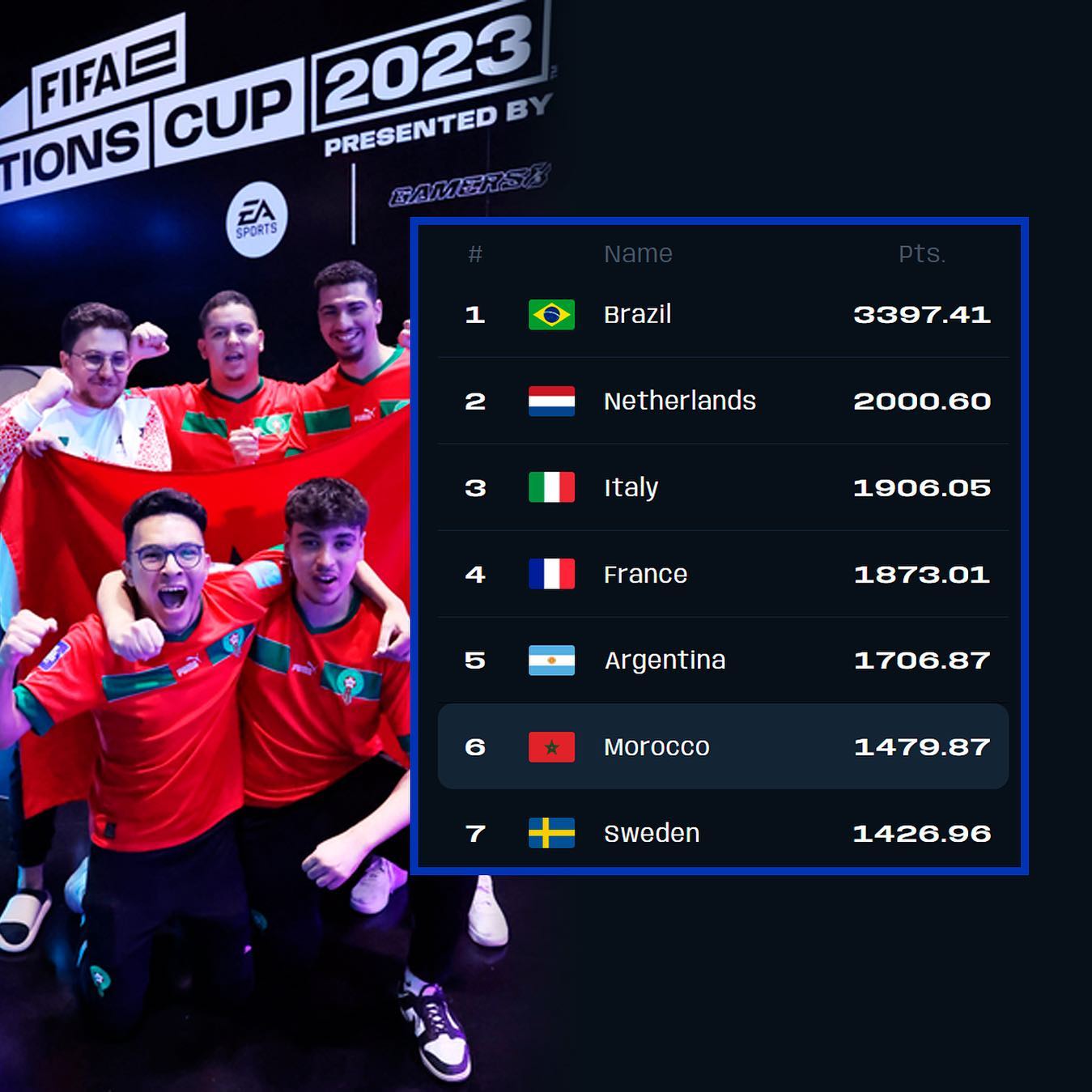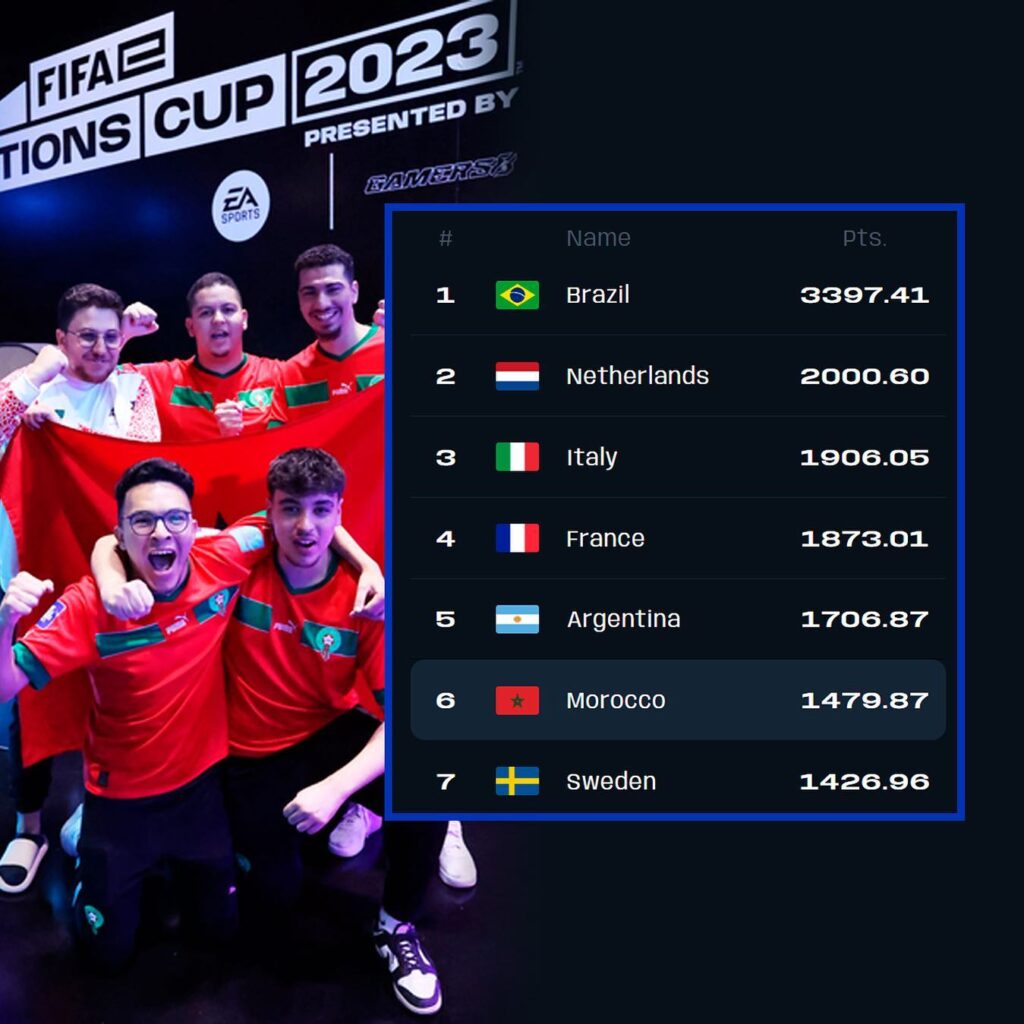 began with Morocco's extraordinary journey in the FIFAe Nations Cup, where they showcased their unwavering determination and remarkable skill. Rising to the occasion after winning the qualifiers, the team, led by a formidable trio comprising Adam Haberraih, Marwan Chahhou, and Aymane Mokallik, impressed the world with their exceptional gameplay.
During the prestigious tournament, Morocco displayed tactical prowess and cohesiveness as they navigated through the intense group stage matches. A series of impressive victories, including triumphs against strong opponents, catapulted them to the top spot in the group, setting the stage for an inspiring knockout stage run.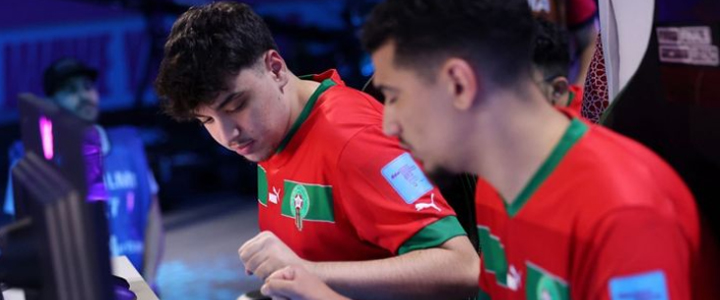 As they progressed to the knockout stage, the Moroccan team faced formidable challenges, but their resilience and tenacity shone through in every match. Thrilling encounters and captivating comebacks showcased their ability to thrive under pressure, securing their place in the quarter-finals and cementing their status as a rising force in the world of esports.

The quarter-finals saw Morocco pitted against renowned opponents, and they fought valiantly, leaving a lasting impression on fans and experts alike. Though their journey concluded in the quarter-finals, their performance earned them widespread recognition and respect, establishing Morocco as a formidable presence in the global esports community.

As the FIFAe Nations Cup concluded, the world witnessed Morocco's ascent in the FIFAe Nations Ranking to the remarkable sixth position. This achievement serves as a testament to the nation's commitment to excellence, and their success has ignited pride and excitement among esports enthusiasts across the country.

With their sights set on further success, Morocco continues to inspire and motivate the next generation of esports athletes. The achievement of the sixth position in the FIFAe Nations Ranking is a significant milestone, but it is also a stepping stone towards even greater accomplishments in the future.

Morocco's remarkable journey to glory in the FIFAe Nations Cup and their well-deserved sixth position in the FIFAe Nations Ranking exemplify the spirit of competition, sportsmanship, and dedication that define the world of esports. As they continue to make waves on the global stage, Morocco's esports team stands as a beacon of hope and inspiration for the nation and the entire African esports community.