At the end of last May, Sony's PlayStation Showcase didn't fully meet expectations. However, there were some pleasant surprises, like the unveiling of Phantom Blade Zero by S-GAME. The game's captivating direction, intense and exquisitely choreographed combat, and mysterious atmosphere won over the audience. This success continued during the ChinaJoy event held last weekend.
Phantom Blade Zero, a standout at the PlayStation Showcase.
Upon witnessing Phantom Blade Zero at Sony's conference, some might have exclaimed, "Another Souls-like on PlayStation 5?!" But it would be an oversimplification to liken the ambitious title by S-GAME, developed on Unreal Engine 5, to just another dark iteration of Sekiro or a mix of Nioh and Ghost of Tsushima. The developers themselves admit that the Souls-like genre doesn't align with their ambitions for combat mechanics.
Instead, the game offers a fast-paced flurry of strikes, a high-energy symphony of clashing swords, and agile movements that blend flexibility and lethality. These elements bring the game closer to the ambiance of Devil May Cry or Ninja Gaiden. Phantom Blade Zero, set in feudal China immersed in Wuxia culture, is designed as a slightly more accessible action-adventure game compared to its clear inspirations. The game explores a semi-open world composed of meticulously crafted zones, steering away from the typical open-world format. Despite having numerous intriguing ideas, the gameplay remains the centerpiece of the adventure.
The kung-fu master turned punk unleashes thrilling battles.
With only 66 days left to live, the protagonist embarks on a quest at full throttle to clear his name after being accused of assassinating the patriarch of the Order, a powerful organization he works for. In gameplay, this translates to a "kung-fu punk" feeling, fusing martial arts, mystical techniques, and a plethora of contemporary inspirations, ranging from cult manga like Vagabond, Berserk, and Claymore to Hong Kong films and lesser-known ones like John Wick and Everything Everywhere All at Once. The combat is intense, and we've witnessed it firsthand!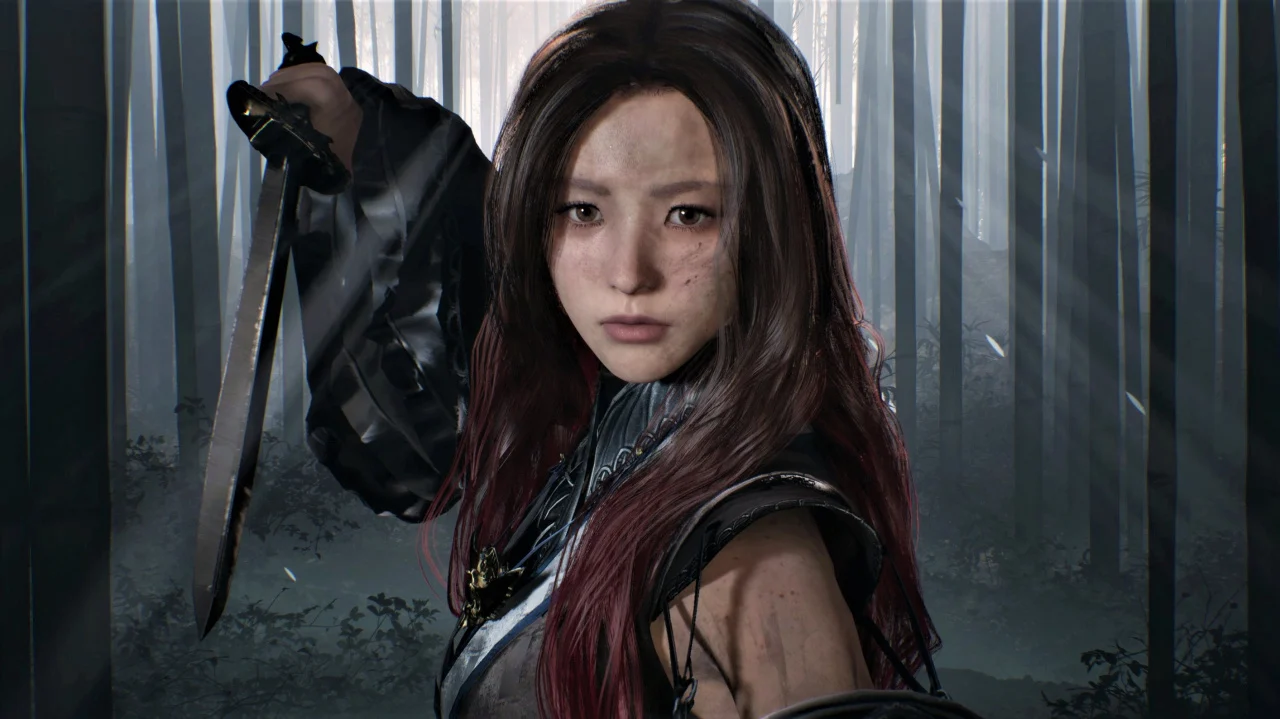 Phantom Blade Zero adopts a role-playing game structure heavily focused on action, incorporating "rich character progression elements integrated into the story and gameplay." The hero, armed with ruthless sword techniques, can become even deadlier using the Combo Chain system, offering alternatives for skill combinations and the ability to execute them with just a few button presses. However, accessibility doesn't mean simplicity; in fact, players must be particularly attentive to parrying and dodging, especially against powerful bosses, who will be the game's main highlight. Failure to master these mechanics could cost the hero his remaining 66 days of life. While there is no multiplayer in the main adventure (which should last between 30 and 40 hours), S-GAME doesn't rule out developing endgame content centered around multiplayer and other features, such as rogue-lite missions.
A glimpse of Phantom Blade Zero... in 2024!
Today, our focus is on what was revealed during the presence of the game at the ChinaJoy event. Though physically absent from the 2023 edition, no new gameplay footage was shown; the CEO of S-GAME, Soulframe Liang, provided insights and additional details during a presentation shared on YouTube and an interview with Wccftech.
The transition from mobile game development to a PC and PS5 title is an exciting challenge for S-GAME, and using Unreal Engine plays a crucial role in facilitating this shift. The engine's tools, such as Lumen for creating a moody atmosphere without darkness overload and Nanite for high-quality elements without affecting the framerate, empower the small studio to achieve its vision.
The studio aims to reach the coveted 4K / 60 FPS (or slightly less, around 45 to 50 FPS) on the PS5. At minimum, they plan to offer two modes: one at 2K / 60 FPS and another at 4K / 30 FPS. Although there is still much work ahead, as development only started in early 2022, S-GAME promises a treat for fans to ease the wait: a demo lasting about thirty minutes will be released in 2024, keeping players eagerly awaiting the official launch!