Ramping Up Security Amidst Threats: LCK Takes Action
Is T1 faker, in danger? The League of Legends Champions Korea (LCK) league has taken a strong stance to ensure the safety of its players, especially after a recent threat against T1's star player, Lee 'Faker' Sang-Hyeok. The LCK made a resolute statement on Friday, revealing an enhanced security strategy for the ongoing Summer playoffs and the upcoming Regional Finals. This move comes in response to a distressing incident on a Korean online forum, where a user openly threatened to intrude into T1's living quarters and inflict harm on Faker using a weapon.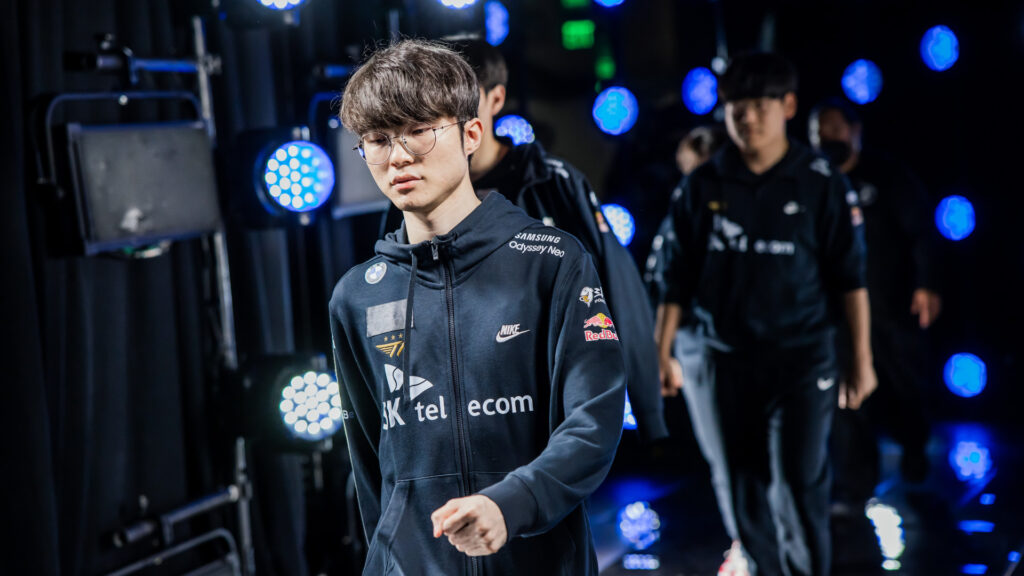 Swift Response from Law Enforcement
South Korean law enforcement authorities have swiftly engaged, launching an investigation into the threat made against Faker. The authorities are determined to track down the individual responsible for the disturbing post by tracing their IP address. To ensure the safety of everyone involved, heightened security measures will be implemented both inside and outside the LoL Park, where matches take place. These include thorough bag checks for visitors and improved security equipment to bolster emergency response capabilities.
The #LCK plans to strengthen LoL Park security during the remainder of Playoffs & Finals following recent violent incidents and threats of violence.

The LCK appreciates everyone's cooperation to provide a safe environment for fans and teams to enjoy the rest of 2023 LCK Summer. pic.twitter.com/kECUtz33qW

— LCK (@LCK) August 11, 2023
Stakes Are High in the Summer Playoffs
As the LCK Summer Playoffs intensify, the competition is heating up. With only four teams left in contention, T1 has secured a prime position in the upper bracket final by outplaying the No.1-seeded KT Rolster. Their upcoming match against Gen.G, who impressively swept Hanwha Life Esports 3-0, is slated for August 12 and holds the key to the grand final.
Beyond the Summer Playoffs, eyes are on the LCK Regional Finals set to unfold from August 25 to 27. This event will determine two deserving teams that will earn a coveted spot at Worlds 2023. The remaining LCK slots for Worlds will be allocated to the Summer split victor and the team amassing the most Championship Points over the course of the year.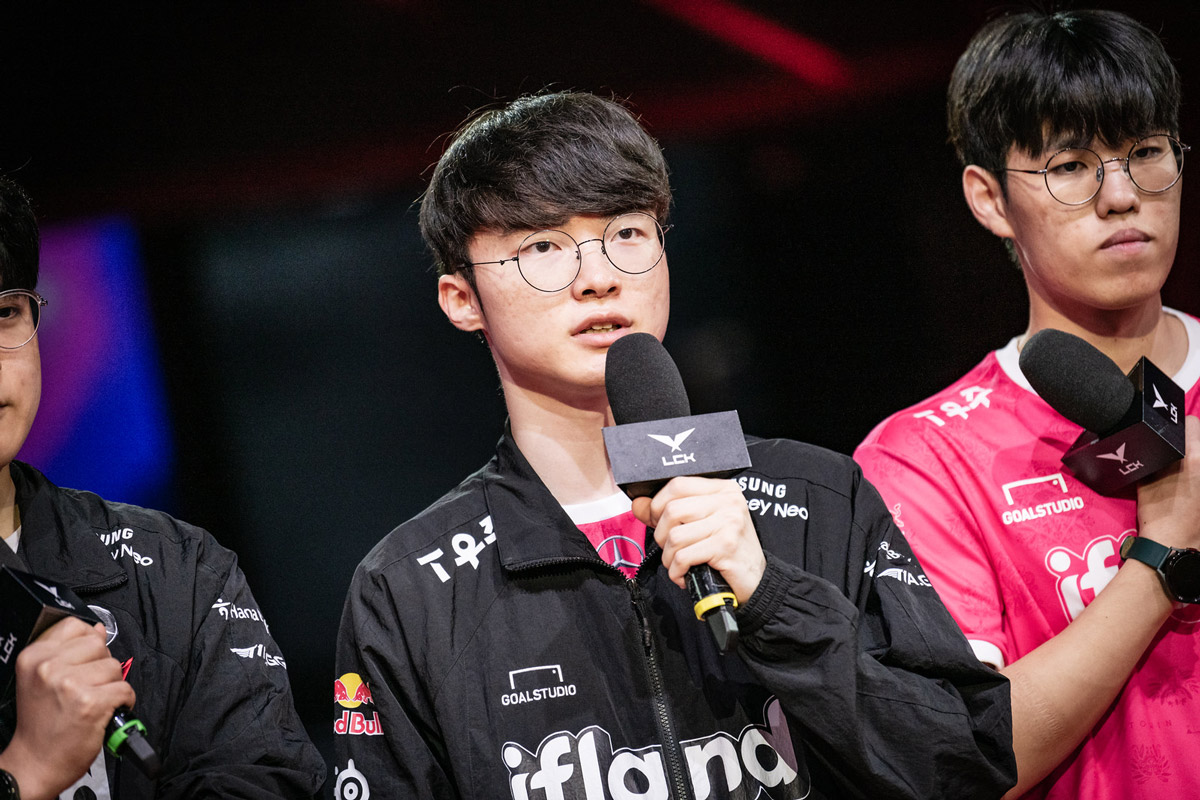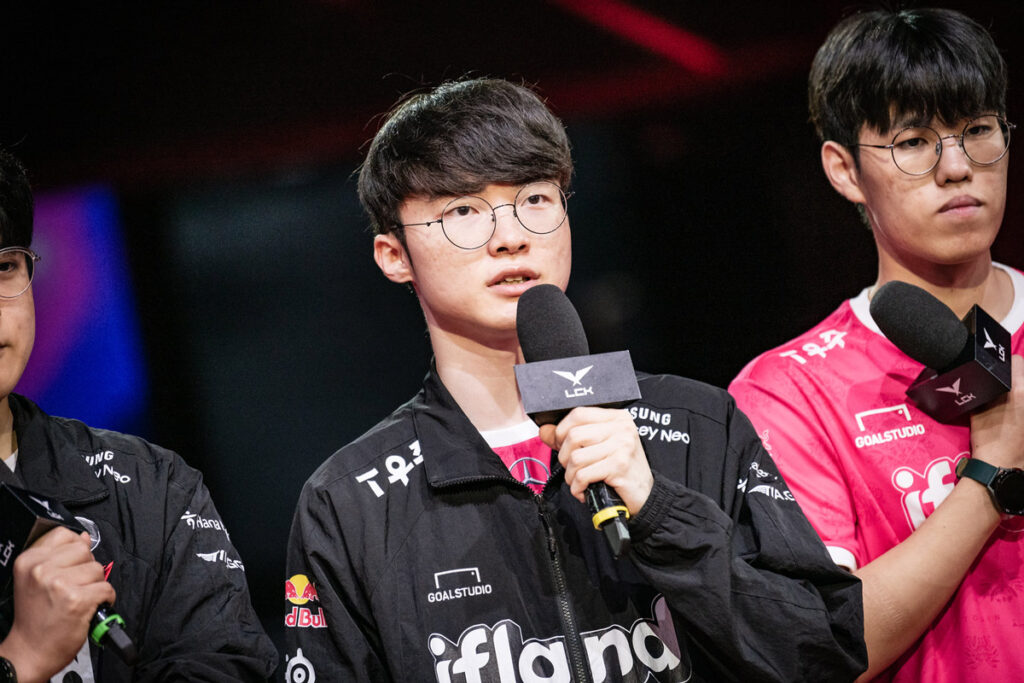 Threats Amidst Rising Concerns towards T1 Faker
Unfortunately, Faker's ordeal isn't isolated; it comes at a time when South Korea has witnessed a troubling surge in stabbing incidents. Just this month, a shocking event unfolded in Seongnam, near Seoul, where 14 people were injured after a man drove into a crowd before launching a stabbing spree. This marked the second instance of mass stabbing in the country within a month.
Police Protection at T1 Headquarters
Given the gravity of the situation, South Korean police have taken immediate action to safeguard Faker and T1's environment. Police personnel are stationed at T1's headquarters to ensure the safety of the esports organization and its star player. The threats, which emerged from the online Korean forum DC Inside, prompted police intervention after an anonymous user menacingly vowed to target Faker within T1's dormitory premises.
Arrests Loom as Authorities Take Charge
The Seoul Metropolitan Police Agency has sprung into action, receiving a report of the death threats aimed at Faker. These threats were reportedly issued by an online user on August 10, sparking intense scrutiny. Authorities are actively working towards apprehending the individual behind these threats, utilizing technological means to trace their online identity.
Unified Response from T1 and LCK
T1 has rallied in support of Faker, promptly reporting the incident to the authorities. Police vehicles have been stationed outside T1's practice facility, reflecting their commitment to ensuring a secure environment for their players. A spokesperson from T1 highlighted the organization's determination, stating, "We are actively investigating and responding with a very high priority."
The LCK, equally concerned about the safety of its players, has joined the chorus of support. Acknowledging the broader issue of increasing violent incidents and threats, the league has promised to heighten security throughout the playoffs and finals.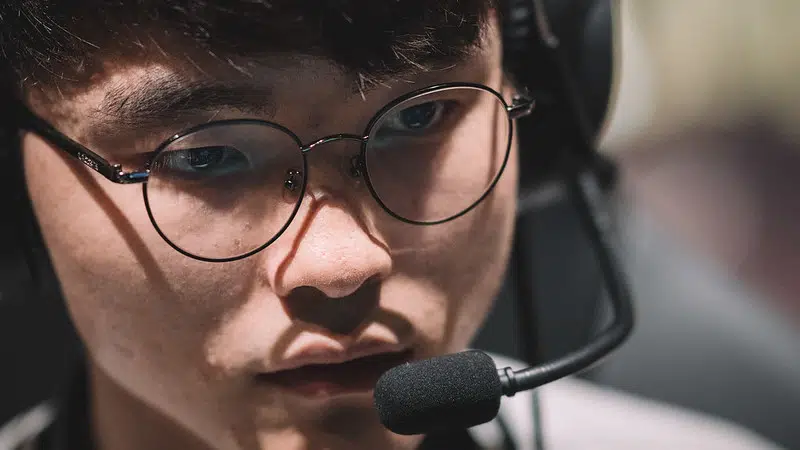 T1 Faker

Facing Adversity with Resilience
Faker's personal triumphs continue, despite the challenges he faces off the battlefield. His recent victory over KT Rolster in the LCK Summer Split playoffs marked a monumental achievement. This victory carried even more weight as Faker returned from an arm injury, proving his mettle and dedication to the game.
Onward to the Upper Bracket Final
Undeterred by the threats and disruptions, Faker and T1 remain steadfast in their pursuit of victory. Their upper bracket final match on August 12 will determine whether they can advance to the grand final. They'll face off against the winner of the upper bracket semi-final, where Gen.G and Hanwha Life Esports lock horns in a battle for supremacy.