[vc_row][vc_column][vc_column_text]Un tout nouveau record a été établi dans League of Legends, a vrai dire ce n'est pas un record digne de son nom  ! Un joueur a explosé le record du nombre de morts avec 700 morts lors d'une partie de 151 minutes.[/vc_column_text][/vc_column][/vc_row][vc_row][vc_column][vc_column_text]C'est vrai que parfois on peut atteindre des chiffres importants quand des joueurs se mettent à int. Toutefois certains joueurs ont décidé de passer au niveau supérieur la ou le mot int ne signifie rien comparé au chiffre, ses joueurs cherchant à établir un record de morts particulièrement élevé.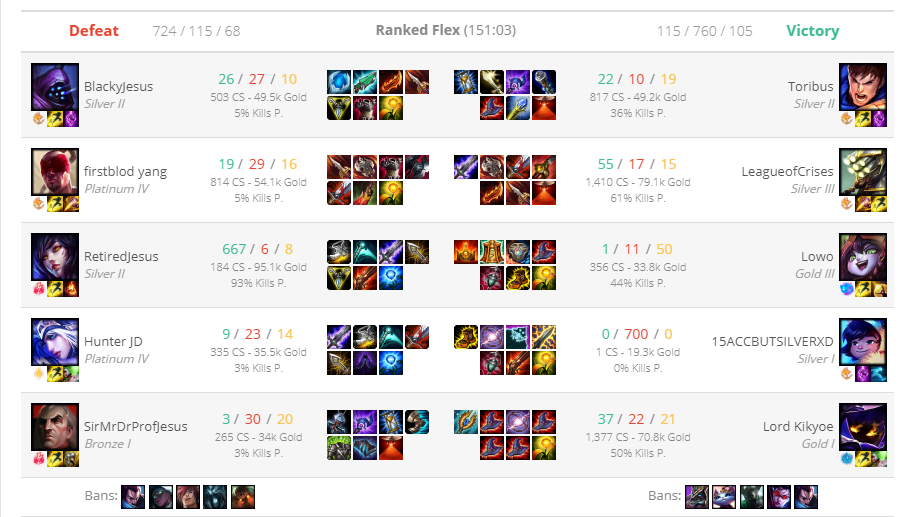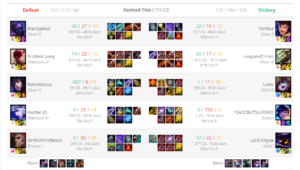 Selon League of Graphs, un joueur en Silver a placé la barre très haut avec pas moins de 700 morts lors d'une Flex de 151 minutes. Becoup de gens disent que c'et impossible de mourir autant c'est pour cela que le record reste impressionnant. Il est tout de même mort près de 5 fois par minute ! La Ahri adverse a eu du pain sur la planche, réalisant 667 kills sur les 2 heures de jeu !
Pour parvenir à atteindre ce nombre astronomique de morts le joueur a opté notamment pour des bottes de mobilité et un Statikk tout en s'équipant d'une TP et de Fantôme. En effet pour réalisé ce record il va falloir un build !
Malheureusement celui qui jouait Ahri, n'a pas atteint  le record de kills qui est détenu par d5 janna otp avec 694 kills. 
Ce nouveau record dépasse de peu le précédent qui était détenu par Wukony, décédé 686 fois en 207 minutes avec sa Janna.
il n'est  pas conseillé d'essayer de battre ce genre de records, il faut savoir que tout l'équipe se mobilisent pour réalisé ce record N'ESSAYEZ PAS DE FAIRE CA EN SOLO
[/vc_column_text][/vc_column][/vc_row]